Minister continues legal pursuit of control of Fourth Baptist Church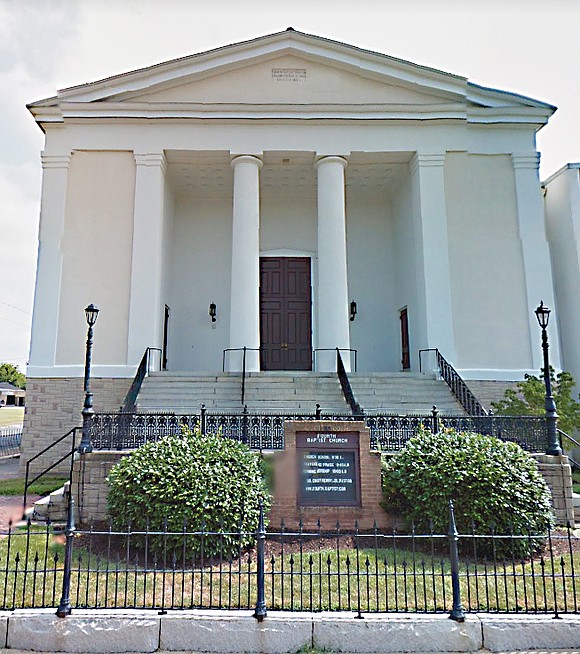 The battle for control of historic Fourth Baptist Church is once again headed to court.
The action is heating up as the pastor, Dr. William E. Jackson Sr., resumes his effort to oust the trustees and Finance Committee members who have stood in the way of his plan to gain effective control by incorporating the church founded 161 years ago before the Civil War.
Dr. Jackson, who was blocked from removing his opponents last year and incorporating so he could chair a new governing board, is now challenging a decision that could allow more congregants to vote in an impending church meeting to decide the status of the volunteer leaders who have stood firmly for traditional congregational control.
The issue involves a ruling from attorney C. Thomas Ebel, whom Richmond Circuit Court Judge W. Reilly Marchant named as a special commissioner to oversee any future church sessions and votes regarding the continued service of the trustees and Finance Committee members.
Mr. Ebel has decided, based on the church's constitution and bylaws, that members who have not contributed to the church's support in the past 12 months would be able to vote if they made a contribution ahead of the meeting, tentatively set for Monday, Sept. 19.
Dr. Jackson contends that those who have not contributed should be moved to inactive status so they cannot vote.
According to the church's documents, members who have not contributed for a year are to be notified by letter that they have 30 days to make an unspecified donation or face a hearing at which the church could shift them to inactive status.
Judge Marchant is to consider the issue of the voting status of members who have stopped paying at a hearing now scheduled for Thursday, Sept. 8.
A positive ruling appears to be crucial for Dr. Jackson, who could face removal as pastor were he to lose this vote.
A group called Concerned Members of Fourth Baptist, which has rallied behind the trustees and the current Finance Committee that currently creates the budget and issues checks, reports having 120 members, many of whom no longer attend services due to the current upheaval.
Reports on Sunday services indicate that fewer than 50 people regularly attend either in person or virtually, suggesting that supporters of the pastor are in the minority.
This fight dates back to 2020 after the start of the pandemic when Dr. Jackson disagreed with the trustees and the Finance Committee over halting pay to employees after the church had to close its building and shift to virtual operations.
Dr. Jackson, who wanted to continue payments, secured a congregational vote at a June meeting to oust those opposed to his view and later won majority approval for his plan to transform the church's governance by shifting to a corporate model.
However, Judge Marchant blocked the changes and ultimately ruled in the fall of 2021 that the pastor and his allies did not comply with the constitutional requirements.
The judge initially reinstated those who had been ousted and then appointed an independent monitor to ensure that the church followed the requirements of its written governing documents in future meetings involving changes to governance.