A look back at football legends and HBCUs
12/8/2022, 6 p.m.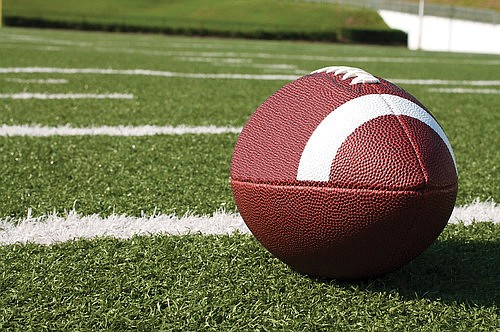 Just for fun, let's turn back the clock and imagine the greatest college football players of all time.
Would they come from the Big Ten, with the likes of Ohio State and Michigan, etc.? The SEC with Alabama, Georgia? The Big 12, Oklahoma, Texas? Maybe the Pac 12, UCLA, USC? Perhaps the ACC, Clemson, Miami?
Or ... a bit removed from the national spotlight, how about HBCU megastars?
A history lesson is in order. Before our younger fans burn their lips on their morning coffee, consider this and visualize this team of HBCU legends:
Coach: Art Shell (Maryland-Eastern Shore)
Quarterback: Steve McNair (Alcorn State)
Running backs: Walter Payton (Jackson State); Leroy Kelly (Morgan State)
Wide receivers: Bob Hayes (Florida A&M), Jerry Rice (Mississippi Valley)
Interior linemen: Shell (Art's doing double duty), Rayfield Wright (Fort Valley State); Larry Little (Bethune-Cookman), Roosevelt Brown (Morgan State)
Tight end: Shannon Sharpe (Savannah State)
Center: To be announced later
Punter: Marquette King (Fort Valley; averaged 47 yards on 446 career punts)
Place kicker: No need for one. Of- fense would go for it on fourth down inside the 50 and go for two following touchdowns.
Defensive linemen: Deacon Jones (South Carolina State/Mississippi Valley), Michael Strahan (Texas Southern), Buck Buchanan (Grambling), Ed "Too Tall" Jones (Tennessee State)
Linebackers: Willie Lanier (Morgan State), Harry Carson (South Carolina State), Robert Brazile (Southern)
Cornerbacks: Lem Barney (Jackson State), Willie Brown (Grambling)
Safeties: Ken Houston (Prairie View), Mel Blount (Southern)
But what about Black centers? Where are they?
Worry not.... we don't have to look past Lombardy Street.
A four-time All-Pro during the Dallas Cowboys' glory days of the 1970s and 1980s was Herbert Scott, out of Virginia Union.
Scott played guard but there is no doubt he could have moved one slot over to serve as Roger Staubach's center.
So, there you have it - a team loaded with crackle and pop. We'll let "Homeboy Herb" provide the snaps.
This has the makings for some lively chit-chat over punch at holiday parties.