Alphonso H. 'Al' Bowers Jr., who fought for construction diversity, dies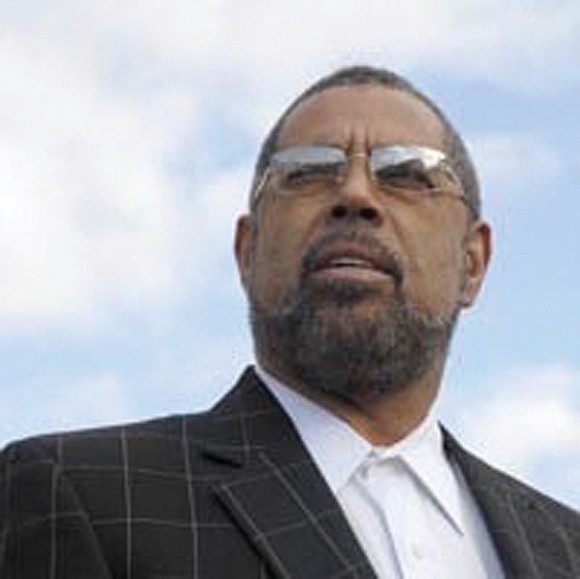 Alphonso Hugo "Al" Bowers Jr., a veteran Richmond contractor who was outspoken in promoting Black inclusion in government building projects and promoted construction trades training program for unemployed adults, has died.
Mr. Bowers, who had been battling pancreatic cancer, succumbed Saturday, Dec. 10, 2022, at his residence, said Marva White Bowers, his wife of 48 years. He was 75.
Family and friends will celebrate Mr. Bowers' life at a memorial service scheduled for 2 p.m. Friday, Dec. 16, at Coburn Hall on the campus of Virginia Union University.
A native of Clarksville in Mecklenburg County, Mr. Bowers and his children operated several businesses under the umbrella of BFE (Bowers Family Enterprises) Corp. and were perhaps best known for the 70-home subdivision known as Randolph West that they developed for Richmond Redevelopment and Housing Authority in 2005, then the largest project RRHA had ever awarded to a Black-owned firm.
Mr. Bowers sought to make the project a role model for his vision of inclusion and ensured that other Black-owned companies gained subcontracts.
On the inclusion front, he led the Central Virginia Business and Construction Association in pressing for greater inclusion for Black businesses in construction and organized the Black Business Alliance of Virginia to continue that push after leaving the CVBCA.
He was among the members of an inclusion task force that Republican Gov. Robert F. McDonnell organized in 2014 to examine the problem and recommend solutions.
"Al Bowers was a bold and powerful voice about what he perceived as injustices in the small number of contracts awarded to Black businesses by white private sector firms and government entities," said Bernice Travers, a Richmond business consultant.
During her service on the state's Small Business Commission and Commonwealth Competition Council, Ms. Travers said Mr. Bowers was a major ally in helping her prepare an analysis exposing the lack of inclusion.
"He assembled an army of entrepreneurs to address the discriminatory hurdles" at hearings those state entities held," she said, recalling how he annually would tell General Assembly committees that the amount of contracts awarded to Black companies was "dismal, pitiful, shameful and racist."
Mr. Bowers grew up learning about construction from his grandfather, John Bowers, a brick mason, and his father, A. Hugo Bowers Sr., a carpenter, while also working as a caddy at a segregated country club near his home.
He initially sought to distance himself from construction work after coming to Richmond to attend Virginia Union University, where he excelled in mathematics and in golf, helping lead the VUU team to three CIAA conference championships in the sport in the late 1960s.
After graduation, he began working for Burlington Industries as a computer analyst and transferred to North Carolina where he met and married his wife in 1972. He switched to construction after he and his wife built their own house.
Mr. Bowers' daughter, Farrah A. Massenburg, is supplier diversity manager for W.M. Jordan Company, a Richmond-based construction management and construction firm. She said that in 1975, the Bowers started their construction firm in Greensboro, N.C., and were among the first Black-owned companies to undertake a subdivision project in that community.
The couple relocated with their children to Richmond in 1992, and he left the construction field to join a car dealership firm with plans to buy a dealership.
But after a brother died, he jumped back into the contracting business with three of his six children. "My father was a role model for us, and his legacy includes the impact he had in promoting Black inclusion in contracting," said Ms. Massenburg. "Jobs like that didn't exist before he got involved."
Mr. Bowers was a member of Omega Psi Phi Fraternity.
Along with his wife and Ms. Massenburg, survivors include five other children, Alphonso H. Bowers III, Dawn Bowers, Sean Bowers, W. Travis Bowers, Julian Bowers, Laio Morris and Katina Manning; his mother, Virginia Bowers Fenty; 12 siblings; 26 grandchildren and five great-grandchildren.