Influential African-Americans who died in 2022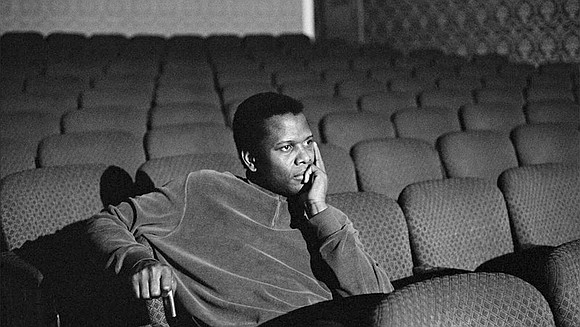 They were literary giants, luminaries of stage and screen, and masters of their chosen professions – be it music, sports or fashion. Most are famous, a few are notorious. Yet they all profoundly impacted their fields of endeavor.
Here is a look back at some of the influential African-Americans who died in 2022:
January
Sidney Poitier, 94. He played roles of such dignity and intelligence that he transformed how Black people were portrayed on screen, becoming the first Black actor to win an Oscar for best lead performance and the first to be a top box office draw. Jan. 6.
Ronnie Spector, 78. The cat-eyed, bee-hived rock 'n' roll siren who sang such 1960s hits as "Be My Baby," "Baby I Love You" and "Walking in the Rain" as the leader of the girl group the Ronettes. Jan. 12.
Charles McGee, 102. A Tuskegee Airman who flew 409 fighter combat missions over three wars and later helped to bring attention to the Black pilots who battled racism at home to fight for freedom abroad. Jan. 16.
André Leon Talley, 73. A towering and highly visible figure of the fashion world who made history as a rare Black editor in an overwhelmingly white industry. Jan. 18.
Cheslie Kryst, 30. The winner of the Miss USA pageant and a correspondent for the entertainment news program "Extra." Jan. 30.
February
Ashley Bryan, 98. A prolific and prize-winning children's author and illustrator who told stories of Black life, culture and folklore in such acclaimed works as "Freedom Over Me," "Beautiful Blackbird" and "Beat the Story-Drum, Pum- Pum." Feb. 4.
Betty Davis, 77. A bold and pioneering funk singer, model and songwriter of the 1960s and '70s who was credited with inspiring then-husband Miles Davis' landmark fusion of jazz and more contemporary sounds. Feb. 9.
Jamal Edwards, 31. A British music entrepreneur who championed U.K. rap and grime and helped launch the careers of artists including Ed Sheeran, Jessie J and Stormzy. Feb. 20.
March
Autherine Lucy Foster, 92. The first Black student to enroll at the University of Alabama. March 2.
Traci Braxton, 50. A singer who was featured with her family in the reality television series "Braxton Family Values." March 12.
June
George Lamming, 94. A giant of post-colonial literature whose novels, essays and speeches influenced readers and peers in his native Barbados and around the world. June 4.
July
José Eduardo dos Santos, 79. He was once one of Africa's longest-serving rulers who during almost four decades as president of Angola fought the continent's longest civil war and turned his country into a major oil producer as well as one of the world's poorest and most corrupt nations. July 8.
William "Poogie" Hart, 77. A founder of the Grammy-winning trio the Delfonics who helped write and sang a soft lead tenor on such classic "Sound of Philadelphia" ballads as "La-La (Means I Love You)" and "Didn't I (Blow Your Mind This Time)." July 14.
Taurean Blacque, 82. An Emmy-nominated actor who was known for his role as a detective on the 1980s NBC drama series "Hill Street Blues." July 21.
Nichelle Nichols, 89. She broke barriers for Black women in Hollywood as communications officer Lt. Uhura on the original "Star Trek" television series. July 30.
Bill Russell, 88. The NBA great who anchored a Boston Celtics dynasty that won 11 championships in 13 years — the last two as the first Black head coach in any major U.S. sport — and marched for civil rights with Dr. Martin Luther King Jr. July 31.
Marie Valentine McDemmond, the first female president of Norfolk State University and the first Black woman to lead a four-year college in Virginia July 27.
August
Lamont Dozier, 81. He was the middle name of the celebrated Holland-Dozier- Holland team that wrote and produced "You Can't Hurry Love," "Heat Wave" and dozens of other hits and helped make Motown an essential record company of the 1960s and beyond. Aug. 8.
September
Bernard Shaw, 82. CNN's chief anchor for two decades and a pioneering Black broad- cast journalist best remembered for calmly reporting the begin- ning of the Gulf War in 1991 as missiles flew around him in Baghdad. Sept. 7.
Ramsey Lewis, 87. A renowned jazz pianist whose music entertained fans over a more than 60-year career that began with the Ramsey Lewis Trio and made him one of the country's most successful jazz musicians. Sept. 12.
Pharoah Sanders, 81. The influential tenor saxophonist revered in the jazz world for the spirituality of his work. Sept. 24.
Coolio, 59. The rapper was among hip-hop's biggest names of the 1990s with hits including "Gangsta's Paradise" and "Fantastic Voyage." Sept. 28.
Inez Foxx, 79 (or 84 state various sources), one half of the brother-sister duo Inez & Charlie Foxx, she was was best known for the top 10 hit "Mockingbird" in 1963, but had a string of additional moderate hits running to the mid-70s. Aug. 25.
October
Charles Fuller, 83. The Pu- litzer Prize-winning playwright of the searing and acclaimed "A Soldier's Play" who often explored and exposed how so- cial institutions can perpetuate racism. Oct. 3.
The Rev. Calvin O. Butts III, 73. He fought poverty and racism and skillfully navigated New York's power structure as pastor of Harlem's historic Abyssinian Baptist Church. Oct. 28.
November
Rep. A. Donald McEachin, who was re-elected to a fourth term in Congress to represent Virginia's 4th District on Nov. 8, died just 20 days later after a six-year battle with cancer at age 61. Nov. 28.
Takeoff, 28. A rapper best known for his work with the Grammy-nominated trio Migos. Nov. 1.
Irene Cara, 63. The Oscar, Golden Globe and two-time Grammy winning singer-actor who starred and sang the title cut from the 1980 hit movie "Fame" and then belted out the era-defining hit "Flashdance ... What a Feeling" from 1983′s "Flashdance." Nov. 25.
December
Stephen "tWitch" Boss, 40. The longtime and beloved dancing DJ on "The Ellen DeGeneres Show" and a former contestant on "So You Think You Can Dance." Dec. 13.
Franco Harris, 72. The Hall of Fame running back whose heads-up thinking authored the "Immaculate Reception," considered the most iconic play in NFL history. Dec. 20.
Thom Bell, 79. The Grammy-winning producer, writer and arranger who helped perfect the "Sound of Philadelphia" of the 1970s with the inventive, orchestral settings of such hits as the Spinners' "I'll Be Around" and the Stylistics' "Betcha by Golly, Wow." Dec. 22.