'Moral and ethical imperative to combat climate change', by U.S. Rep. A Donald McEachin
1/13/2022, 6 p.m.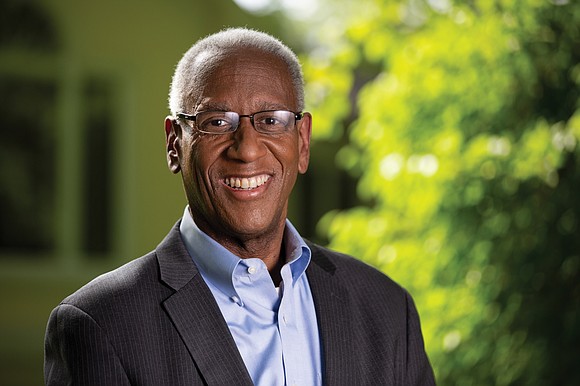 The climate crisis is the greatest existential threat we face. Its impacts are becoming more apparent each year, as coastal flooding, sea level rise, wildfires, tornadoes and hurricanes increase in frequency and severity. These extreme weather events are threatening the lives and livelihoods of Virginians here in the Commonwealth and Americans across the nation.
The effects of climate change are undeniable, yet there are many individuals, like Gov.- elect Glenn A. Youngkin, who refuse to recognize the urgency of our climate crisis, perpetuate misleading and false narratives and carelessly threaten unproductive and harmful actions that will undermine the progress we have made.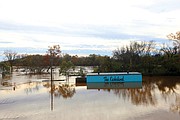 The governor-elect touts himself to be a man of faith and has made frequent claims that his faith serves as a guid- ing principle in his life and decision-making processes. It was a commonly revisited tenant of his gubernatorial campaign, along with promises of making Virginia more just and equitable for all.
I, too, consider myself to be a man of faith. My faith teaches me that we must care for the very least among us and lift others up when they are down. While pursuing my master's of divinity from Virginia Union University, I learned about the concept of creation care and the need to be good stewards of the Earth and to protect all God's creations.
My faith journey serves as a motivating force for my ongoing efforts to combat climate change and confront environmental injustices while fighting to ensure historically marginalized and underserved communities have a voice at the table.
We have a moral and ethical imperative to combat climate change and to ensure a healthy, livable planet for our children and grandchildren. It is impossible to ensure a more just and equitable future for all Virginians without taking a hard stance against climate change and environmental injustices. That's why I was concerned with the governor-elect's recent announcement that he intends to withdraw from the Regional Greenhouse Gas Initiative, or RGGI. I worry about the approach he will take to combat climate change and environmental harms.
A market-based cap-and-trade program, RGGI is comprised of 11 states spanning the Mid-Atlantic and New England regions. The initiative aims to limit greenhouse gas emissions by requiring fossil fuel power plants to secure allowances for each ton of carbon dioxide they emit. During my time in the Virginia Senate, I worked diligently to help pave the way for Virginia to join RGGI. I was thrilled when Virginia Democrats in the General Assembly finally were able to authorize our entry into the program, and I am proud of the work we were able to accomplish together.
RGGI has been an undeniably beneficial program for Virginia. In the last year alone, the Commonwealth drew in more than $227 million thanks to our participation in the initiative. That's hundreds of millions of dollars that are going directly back into the state to support flood protection and to develop energy efficiency programs to help low-income Virginians. It's a win-win for climate advocates and struggling families throughout our state. RGGI is a strong convergence of good public policy and good-faith work in the public square that's focused on taking care of the most vulnerable among us.
During the campaign, the governor-elect indicated that he does not accept even the most self-evident, objective understandings of climate science. When asked whether mankind is responsible for climate change, he refused to acknowledge humans' contribution to the climate crisis, despite overwhelming scientific evidence and a clear consensus among the academic and scholarly communities.
The governor-elect also is opposed to the Virginia Clean Economy Act, which aims to combat the climate crisis by establishing the Commonwealth's first clean energy standard and will put our state on the path to achieve the ambitious goals necessary to mitigate further environmental deterioration. The legislation will lower energy prices and ensure all Virginians, regardless of their socio-economic status, have a stake in the advanced energy economy by expanding access to energy efficiency programs.
The governor-elect and I are both men of faith. I pray that his guiding principles amount to more than a guise to soften the blow of unjust and unequitable actions, and that we can work together to advance forward- looking policies to best serve our state. But if this is a harbinger of actions yet to come, I will do everything in my power at the federal level to safeguard the progress Virginia has made and to protect families who are struggling. We cannot afford to step back now and risk all that we've accomplished.
Congressman McEachin represents Virginia's 4th Congressional District, which includes Richmond, Petersburg and portions of Henrico and Chesterfield counties, among others. He sits on the House Energy & Commerce Committee and the House Natural Resources Committee. He received his divinity degree from the Samuel DeWitt Proctor School of Theology at Virginia Union University.