Sidney Poitier suffered from multiple health problems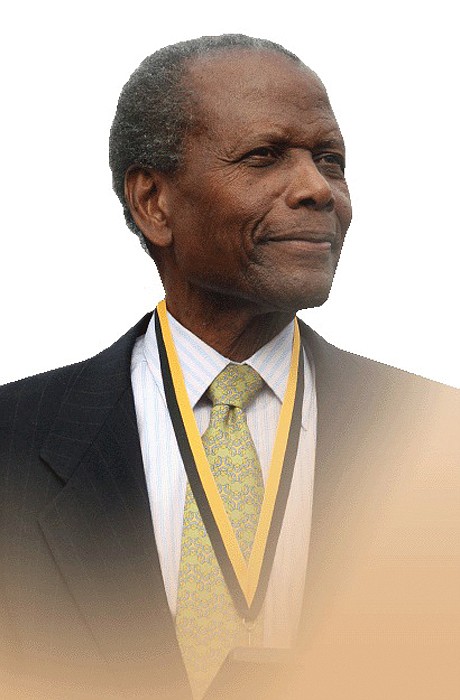 Academy Award-winning actor Sidney Poitier, who died Jan. 6 at his home in Beverly Hills, Calif., at age 94, suffered from several health issues, according to information listed in his death certificate that was obtained Tuesday by TMZ and several other media outlets.
The death certificate, which was issued by Los Angeles County, listed cardiopulmonary failure, or heart failure, as his cause of death, but also noted that Mr. Poitier had Alzheimer's dementia and prostate cancer.
The document also stated that he would be cremated.
Mr. Poitier's film career spanned over five decades, with his first film role as an extra in "Sepia Cinderella" in 1947. His major debut was three years later in 1950 with the film noir, "No Way Out."
He starred in a string of landmark films in the 1960s, including "A Raisin in the Sun," "A Patch of Blue," "Guess Who's Coming to Dinner," "In the Heat of the Night," and "To Sir, with Love.
He was the first Black man to win an Academy Award for best actor for his role as Homer Smith in the 1963 film "Lilies of the Field." He would remain the only Black man to win that Oscar until Denzel Washington in 2002.
Mr. Poitier also directed at least nine films, including several comedies – "Uptown Saturday Night," which he also starred in with Harry Belafonte and Bill Cosby, "Let's Do It Again" and "Stir Crazy," which starred Richard Pryor and Gene Wilder.
A Bahamian-American, Mr. Poitier retired from acting in 2000 and went on to write several books, including "Life Beyond Measure: Letters to my Great-Granddaughter" in 2008. He also served as the Bahamian ambassador to Japan from 1997 to 2007.
He received numerous honors, awards and accolades during his lifetime, including the Presidential Medal of Freedom, which was awarded to him by former President Obama in 2009. He also won a Grammy for narrating his autobiography, "The Measure of a Man: A Spiritual Autobiography," published in 2000.
He is survived by his wife, Joanna Shimkus, a retired actress from Canada; and five daughters: two — Anika and Sydney Tamiaa — with Ms. Shimkus; and three — Beverly, Pamela, and Sherri — with his first wife, Juanita Hardy. His daughter, Gina, died in 2018.