Brown makes sure Titans don't sink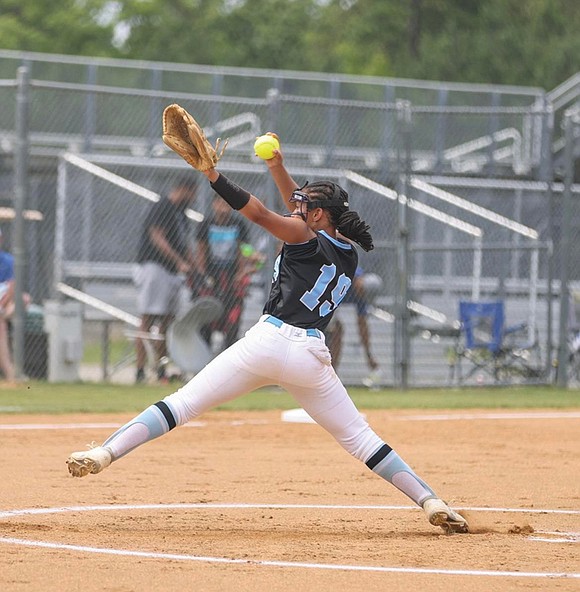 The Cosby High School softball team sent an SOS for a pitcher this past spring and a freshman answered the call.
In her varsity debut, Kam Brown helped lead the Titans to the State Class 6 finals before bowing June 11 to James Madi- son of Vienna.
The right-handed newcomer posted a 16-7 record with 125 strike- outs and 2.20 ERA while earning first team All-State honors.
Brown was no slouch with the bat, either, hitting .315 with five doubles, two triples and home run and 19 RBIs.
Brown was joined on the All-State team by Titans' junior outfielder, Blayne Talley and sophomore Mia Woolfolk from Manchester.
Woolfolk is the daughter of former Jefferson-Huguenot-Wythe and University of Richmond basketball star Pete Woolfolk and sister of current University of Virginia athlete Jay Woolfolk.
Cosby, located in Chesterfield County, was undefeated in winning the Class 6 crown in 2021, but lost State Player of the Year Taylor Norton when she graduated. Norton now pitches for Villanova.