Dawnie Walton wins VCU Cabell First Novelist Award
7/7/2022, 6 p.m.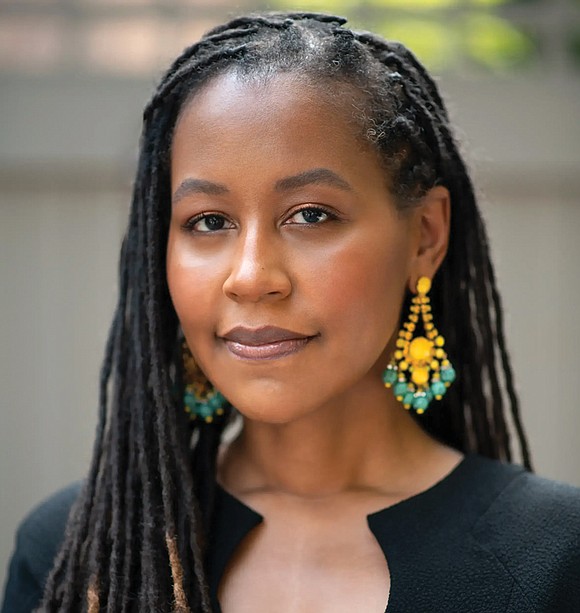 Dawnie Walton, a Jacksonville, Fla. native and former man- aging editor of Essence Magazine and Entertainment Weekly, is the 2022 Virginia Commonwealth University Cabell First Novelist Award recipient for her debut novel "The Final Revival of Opal & Nev."
"Very honored by this, knowing how much thought and care goes into it!" Ms. Walton said on social media. "Thank you to the community members and VCU students who read, the Cabell committee and the 2021 winner, Raven Leilani."
Simon & Schuster, publisher of the novel, describes it as the "meteoric rise of an iconic interracial rock duo in the 1970's, their sensational breakup, and the dark secrets unearthed when they try to reunite decades later for one last tour."
Ms. Walton's novel was selected from nearly 200 submissions and was one of three finalists. The final round of judging was done by VCU's M.F. A. Creative Writing students, the VCU Cabell First Novelist Committee and the win- ner of last year's award, Raven Leilani. The other two finalists were Kirstin Valdez Quade for "The Five Wounds," and Daniel Loedel for "Hades, Argentina."
"The Final Revival of Opal & Nev" also received the 2022 Aspen Words Literary Prize, and was named one of the best books of 2021 by The Washington Post, National Public Radio, Esquire Magazine and President Obama. The audiobook version of the novel won the 2022 Audie Award for Fiction. Author Ta-Nehisi Coates said the book is "one of the most immersive novels I've ever read . . . a first novel that reads like the work of an old hand."
Ms. Walton will receive $5,000 and be presented with the award Nov. 10 at VCU. During the event, she will read from her work and answer moderated questions.