Rita Dove to speak at Library of Virginia
7/7/2022, 6 p.m.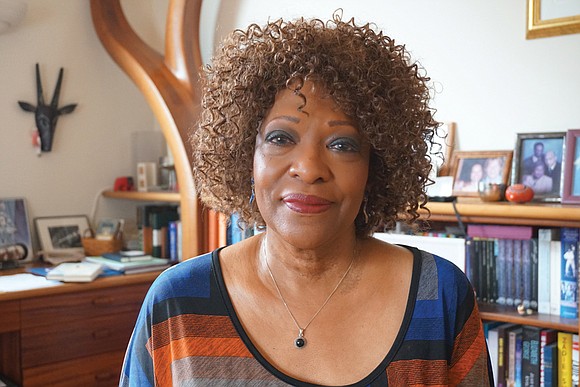 Pulitzer Prize winner Rita Dove will discuss her 2021 volume of poems, "Playlist for the Apocalyse," at 6 p.m. on July 28 at the Library of Virginia's Lecture Hall.
Ms. Dove received the Pulitzer Prize in poetry in 1987 and was the youngest person and the first African-American to be named the U.S. Poet Laureate and Consultant in Poetry at the Library of Congress from 1993 to 1995.
The author of essays, a novel, a book of short stories, and works for theater, in addition to numerous volumes of poetry, Ms. Dove is the only poet honored with both the National Humanities Medal and the National Medal of Art.
In "Playlist for the Apocalyse," Ms. Dove investigates the vacillating moral compass guiding America's, and the world's, experiments in democracy. Whether depicting the first Jewish ghetto in 16th century Venice or the contemporary efforts of Black Lives Matter, a girls' night clubbing in the shadow of World War II or the doomed nobility of Muhammad Ali's conscious objector stance, Ms. Dove never fails to connect history's grand exploits to the triumphs and tragedies of individual lives.
The program, part of the 2022 Library of Virginia's Carole Weinstein Author Series, will be livestreamed.
The Carole Weinstein Author Series supports the literary arts in Virginia by bringing new and veteran authors to the Library of Virginia. The library is located at 800 E. Broad St.
Registration is required and is available on the Library of Virginia's website: www.lva.virginia.gov/public/weinstein