Will Kendrick Lamar's new release net win for Warriors?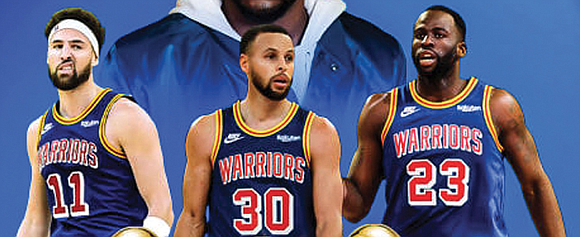 If Steph Curry is the Golden State Warriors' good luck charm on the floor, then Kendrick Lamar may be the team's four-leaf clover off it.
Not all basketball fans know of Lamar, but rap-music enthusiasts are keenly aware of the 34-year-old musician from Compton, Calif., who follows his nearly hometown Warriors with passion.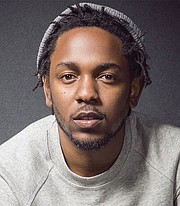 For those who believe in karma and/or coincidences, Lamar — aka K-Dot — is closely linked to the Warriors' success.
The "Dubs" won the NBA titles in 2015, '17 and '18. Those years coincided with Lamar releasing albums.
2015: Lamar releases "To Pimp a But- terfly." Warriors win NBA Finals, 4-2, over Cleveland.
2017: Lamar releases "Damn." Again, Warriors defeat Cleveland in Finals, 4-1.
2018: Lamar releases "Black Panther the Album." Sound familiar? Dubs defeat Cleveland, 4-0.
And now 2022: Earlier in May, Lamar released "Mr. Morale & The Big Steppers." Awaiting results.
Lamar never played serious basketball himself, but he is the cousin of Nick Young, who played in the NBA from 2007 to 2018. And you guessed it. Young was with the Warriors in 2018 when they won it all.
---
Curry added another trophy to his collection following the Warriors victory over Dallas in the Western Finals. Averaging 24 points, Curry won the inaugural Magic JohnsonAward, which goes to the Western Finals MVP.
---
After leading the Celtics to victory over Miami, Jayson Tatum captured the inaugural Larry Bird Award as the MVP of the Eastern Finals. Tatum had 26 points, 10 rebounds and six assists in the Game 7 clincher.