Longtime VCU executive assistant dies
Antoinette Louise Best Dickerson was 'values-driven and even-keeled'
6/9/2022, 6 p.m.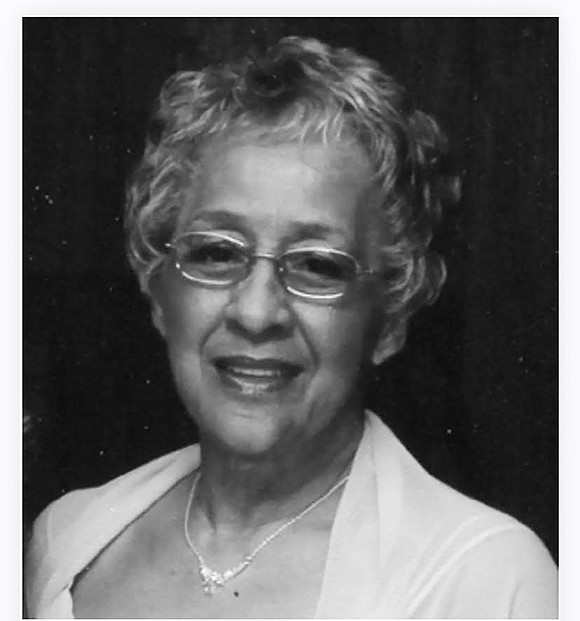 For three decades, Antoinette Louise Best Dickerson worked behind the scenes to help keep Virginia Commonwealth University's School of the Arts humming.
During her tenure, Ms. Dickerson served as an executive assistant for three deans, including the late Dr. Murry N. DePillars, for whom the school's building is named.
"She was a values-driven person, and a kind soul who was even-keeled," said her son, Kevin D. Best, associate VCU vice president for marketing. "Few ever saw her angry. She got her dander up only when someone tried to wrong her or her family."
A Richmond native, Ms. Dickerson died Saturday, May 28, 2022, after a long battle with Alzheimer's disease, her family said.
She was 80. Her life was to be celebrated Thursday, June 9, at Sixth Mount Zion Baptist Church, 14 W. Duval St. in Jackson Ward, of which she was a lifelong member and served as financial secretary for decades.
Ms. Dickerson was a 1959 graduate of Maggie Walker High School where she developed a talent for typing. Her ability to crank out letters, documents and other papers at 140 words a minute made her an office star and enabled her to easily find positions.
Before joining the School of the Arts, she worked for the Richmond Urban League and other private companies.
Mr. Best said Ms. Dickerson had to give up her dream of a college degree but maintained high academic expectations for him and his sister, LaTisha A. Daniel, a registered nurse who serves as the patient flow coordinator for VCU Health.
'My mother's college was interrupted, but there was every expectation we would go to college," he said.
Ms. Dickerson was predeceased by her second husband, James G. "Jeff" Dickerson III.
Along with her two children, survivors include her brother, Charles F. Best Jr., and four grandchildren.