VIAHA 2022 to induct new members
George Copeland Jr. | 6/16/2022, 6 p.m.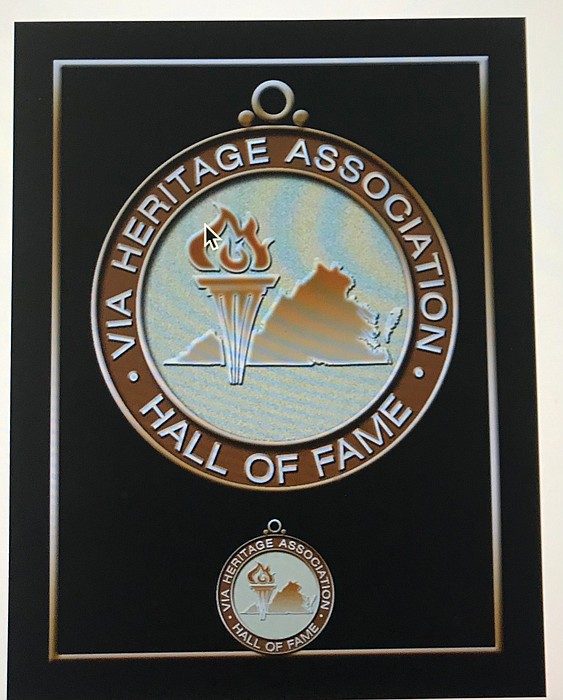 Seven notable African-American Virginians will be recognized for their work in education and other fields during the Virginia Interscholastic Association Heritage Association's Hall of Fame awards ceremony on June 24 in Charlottesville.
The seventh annual Hall of Fame induction and banquet seeks to preserve the legacy of African-American students and adults who participated in the Virginia Interscholastic Association from 1954 to 1970, along with its predecessor the Virginia Interscholastic Athletic League. VIA aided Black students who attended segregated high schools statewide, helping to guide them beyond the classroom.
This year's honorees include:
• Carlton Earl Anderson, a 1965 graduate of Dunbar High School in Lynchburg, who is widely known for his acting and singing on stage and screen for "Jesus Christ Superstar," which earned him two Golden Globe nominations and one nomination for an NAACP Image Award.
• Claudius "CB" Claiborne, a 1965 graduate of Langston High School in Danville, who led his basketball team to success. His athletic work gained him attention from the White House, and he became the first African-American basketball player at Duke University, where he also studied engineering.
• James Hollins, a 1965 graduate of Jackson P. Burley High School in Charlottesville, whose work and activism has helped improve his community and keep the memory of his high school alive years after its closure in 1967. His work, along with other alumni includes building a $90,000 monument wall to Burley High's legacy.
• Thelma M. Jefferson, a 1967 graduate of the former Peabody High School in Petersburg, who is working to restore her alma mater, the first public high school established for African-Americans in Virginia. Ms. Jefferson also works with organizations to restore local schools that are no longer in use.
• Paulette Walker Johnson, a 1969 graduate of Peabody High School in Petersburg, who spent 35 years coaching Virginia State University's Woo-Woos Cheering Squad. Dr. Johnson also was VSU's first female athletic director, was the first president and founder of the CIAA Cheerleader Coaches Association, and was inducted into the VSU Wall of Fame in 2003 and the CIAA John B. McLendon Hall of Fame in 2011.
• Gladys B. West, a 1948 graduate of Dinwiddie Training School in Dinwiddie County, is noted for her distinguished, impactful career as a mathematician. Ms. West's work in the field, includes helping to develop a mathematical modeling of the earth's shape, which led to the models that created GPS.
• Jacob Wyche Jr., a graduate of the 1958 class of Carter G. Woodson High School in Hopewell, led the Woodson Trotters in points scored, rebounds and steals as the team's captain during his junior and senior years. Mr. Wyche's athletic career saw him meeting or exceeding the accomplishments others set in basketball, and he was the first student athlete to play as part of four separate championship basketball teams.
The 5 p.m. banquet will take place at Charlottesville's DoubleTree Hotel in Charlottesville. For more information, contact Jimmy Hollins, VIAHA chairman at burleyvarsityclub@gmail.com.