Get COVID-19 vaccine at home
3/24/2022, 6 p.m.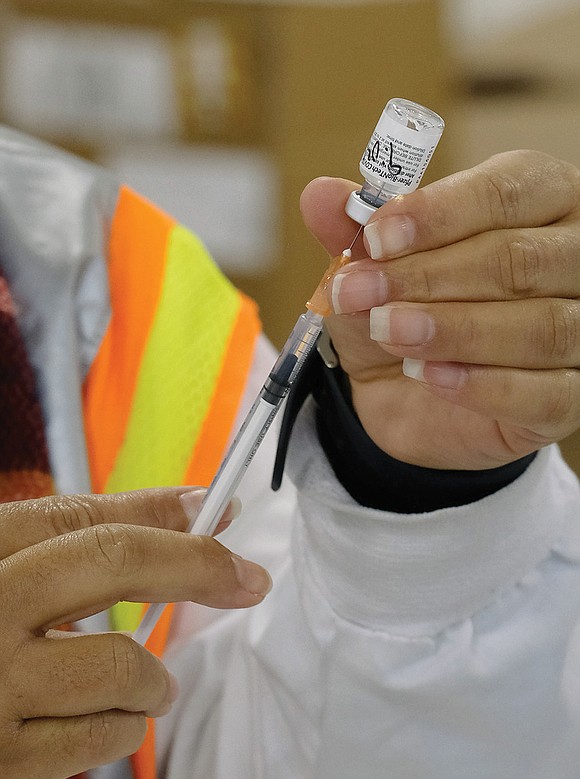 Want a COVID-19 vaccine?
You can now get one at home.
The Richmond and Henrico County health districts have expanded the Doses on Demand program allowing a nurse to come to your home to give you a COVID-19 shot, including booster shots.
The free program was offered initially for the elderly, very ill or those who are disabled or homebound. Officials said expanding the program to all Richmond and Henrico residents may make it easier for people with transportation and child care issues to get vaccinated.
To schedule an appointment, call (804) 205-3501.