Rodney L. Lofton, LGBTQ advocate, community leader, author, succumbs at 53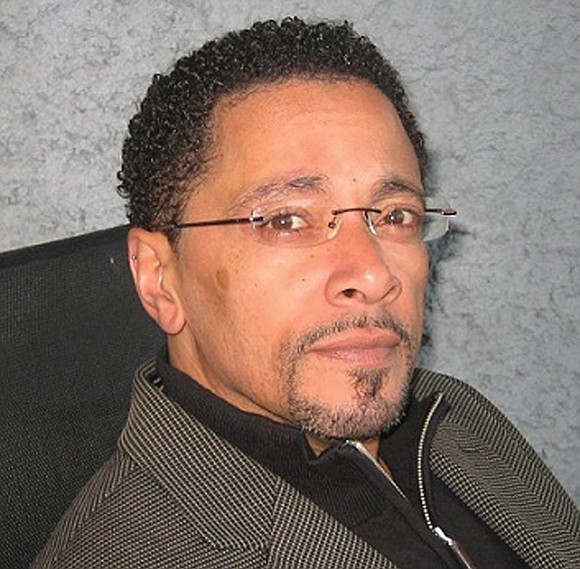 Rodney Lamont Lofton was a force in changing Richmond's attitudes toward gay, lesbian, transgender, bisexual and queer people.
Regarded as both charming and direct, Mr. Lofton sought to lift the profile of people in the LGBTQ community and lobbied public officials for inclusion of LGBTQ community members in programs and policymaking.
The Richmond native also earned recognition and respect for his work in creating, assisting and promoting programs, services and support networks for the LGBTQ community.
Most recently as the first Black senior staff member at the community advocacy group Diversity Richmond, Mr. Lofton ensured inclusion of Black LGBTQ individuals on the board and in programming.
He also created the Black and Bold Awards program to honor the contributions that Black LGBTQ people have made to the city and developed a similar program for the Latino community. He called the events opportunities for Black and Latino people to publicly "be proud of ourselves."
An AIDS survivor himself, Mr. Lofton also worked on behalf of those living with HIV and on HIV/AIDS prevention and case management.
"Rodney served for many years as a local and national LGBTQ+ leader and compassionate voice," Richmond City Council members noted in a statement of tribute to Mr. Lofton following his death Monday March 14, 2022, in Phoenix.
"Throughout his life," the statement continued, "Rodney opened the eyes, touched the hearts and comforted the souls of so many people across our community and truly helped to make our Richmond, where y'all means all, an even more inclusive and LGBTQ-friendly place to live, love, work, learn, visit and enjoy family."
Mr. Lofton, who was 53, succumbed to cancer, friends and family said.
His life will be celebrated at a community memorial service 11 a.m. Saturday, March 26, at Diversity Richmond's event hall, 1407 Sherwood Ave.
Mr. Lofton appeared headed for a career in the music industry. Having come out as openly gay, he relocated to New York, where he began working for a small public relations firm whose clients included Kool & The Gang and Mary Wilson, a founding member of The Supremes.
He also wrote freelance pieces on music and entertainment and was a columnist on gay community issues for the GBMNews website.
But his time in New York came to an end in 1993, he recounted in an interview, when he was told he was HIV positive and that the diagnosis meant "I was gonna die."
Returning to Richmond, he began learning to live with the disease with the help of medical advancements in the treatment of the disease and the help and love of his now-deceased mother, Mildred Lofton.
As he recovered, he shifted his attention to helping others facing the same health challenge. He volunteered with a youth theater group in Richmond that sought to spread HIV/AIDS aware- ness. He later moved to Washington to work on HIV prevention among young people.
He took a similar job in Albuquerque, N.M., where he created a support group for HIV-positive men before returning to Richmond in 2004.
Mr. Lofton worked as an HIV/AIDS case manager for the health center at Virginia Com- monwealth University medical staff and for the nonprofit Health Brigade.
He later served as executive director of The Renewals Projects, a nonprofit support program for people with HIV/AIDS before joining Diversity Richmond as vice president and deputy director.
Mr. Lofton was credited with helping the operation live up to its name by expanding its outreach and services to what he called "queer people of color."
He also fostered connections with City Hall and City Council as he helped revive and then became a member of the city's Human Rights Commission.
Mr. Lofton also authored two novels, "The Day I Stopped Being Pretty: A Memoir" and "No More Tomorrows: Two Lives, Two Stories, One Love" that were nominees for Lambda Literary Awards.
He also was sought after as a speaker, addressing people at such events as the New Jersey World AIDS Day Celebration, the U.S. Conference on AIDS and the Gay and Lesbian Medical Association Conference. He also served on a joint U.S.-Russian AIDS prevention program in the Saratov-Oblast region.
He was a past member of Balm in Gilead's Community Advisory Board, of the 7th Council District Health and Wellness Initiative and on VA Pride's board.
In 2015, Equality Virginia honored Mr. Lofton with its OUTStanding Virginian award.
He is survived by his husband, Faron Niles.