Wembanyama primed for NBA's 2023 top pick
Fred Jeter | 11/17/2022, 6 p.m.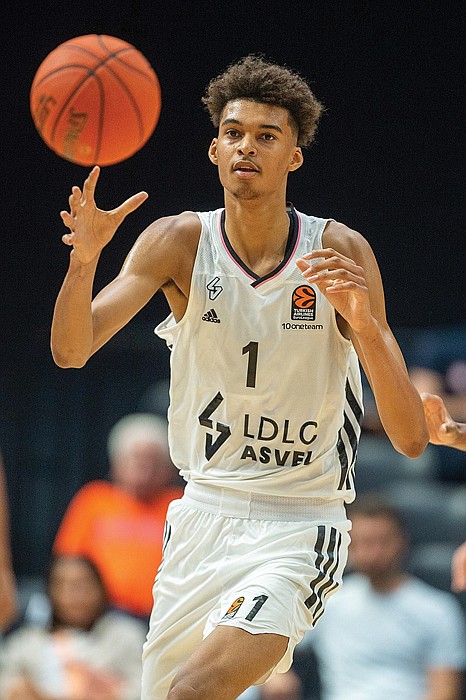 You may not have heard of Victor Wembanyama, but you will soon.
Don't be surprised if the 18-year-old, 7-foot-3 Frenchman is the overall first selection in the NBA's 2023 draft.
Wembanyama, who turned pro in France at age 15, now plays for Metropolitans 92 in Paris. He drew plenty of approval in two October exhibitions in Las Vegas against the G-League Ignite (featuring several top NBA prospects).
Scoring inside and out, the towering teenager with the eight-foot wingspan had 37 and 36 points, respectively, against the pro squad. He hit seven 3-pointers in the first contest.
NBA/ESPN sportswriter Adrian Wojnarowski called him "the single greatest prospect in NBA history."
He is the son of Congolese Felix (6-foot-6) and Elodie (6-foot-3) Wembanyama. The NBA draft will be May 16.