Anthony J. 'Tony' Binga Jr., 60, dies
Richmonder's talent for building relationships helped broaden health insurer's reach
10/20/2022, 6 p.m.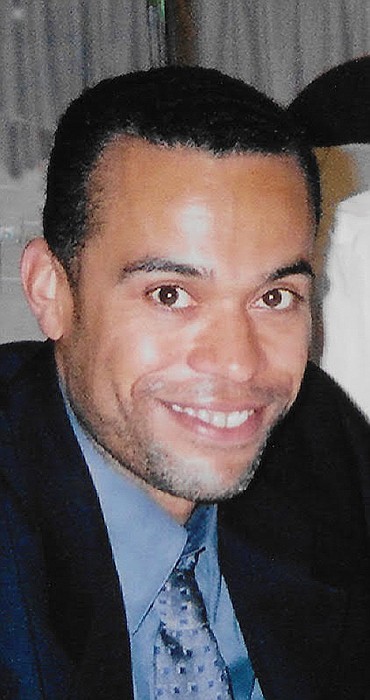 Anthony J. "Tony" Binga Jr., a friendly, outgoing man who played a key role in naming and expanding Virginia Premier, a Richmond-based managed health insurance operation, has died.
Mr. Binga, described as having a "boatload of personality" and affectionately called "A.J." and "Bing" by his family and wide circle of friends, succumbed to illness on Friday, Oct. 14, 2022. He was 60.
His life will be celebrated 11 a.m. Saturday, Oct. 22, at Scott's Funeral Home Chapel, 116 E. Brookland Park Blvd., his family said.
A Richmond native, Mr. Binga was the scion of a prominent Richmond family.
His grandfather, the Rev. Anthony Binga Jr., was the longtime pastor of First Baptist Church of South Richmond.
His father, the late Anthony J. Binga Sr., was a mortician who handled day-to-day operations for years for Scott's Funeral Home, and was involved in a wide range of civic affairs.
His mother, Thomasina Talley Binga, is a former member of the state Board of Education who taught elementary school and ran community affairs for Richmond Public Schools for 34 years, and for several decades was a well-known organizer of community events and social affairs.
Mr. Binga earned recognition for his work with Virginia Premier for 23 years.
A people person with a knack for salesmanship, he was credited with spearheading Virginia Premier's expansion in Southwest and Northern Virginia through his talent for building relationships with physicians and hospital administrators as he marketed Virginia Premier's products.
"A.J. was instrumental in and a key to Virginia Premier's rapid expansion throughout the state," recalled Patrick McMahon, former vice president of the network development for the company, once an arm of VCU Health and now a subsidiary of Sentara Healthcare's Optima Heath.
"He also was one of the core group of individuals who helped strategize and build a statewide network for Crescent Health, then a startup plan in South Carolina that Virginia Premier funded," Mr. McMahon stated.
"He was on road for 10 years," said Terone B. Green, a lifelong friend and a former vice president for business development and community relations with Virginia Premier. "I don't know how he did it."
Now chief administrative officer for the Richmond Ambulance Authority, Mr. Green also credits Mr. Binga with coming up with the health insurance company's current name during a rebranding session for what was originally Virginia Chartered.
Mr. Binga was a graduate of Thomas Jefferson High School who later studied at Hampton University.
Outside of work, Mr. Binga also served as a sponsor for Jay Sharpe and Friends' annual Christmas toy drive for children of incarcerated parents, and volunteered with the Richmond Police Department's initiative to provide books to families in Gilpin Court.
Those who knew him are remembering him most for his warm personality.
"You couldn't have a better friend," noted Mr. Green, who said Mr. Binga was part of a group of boys who remained friends as adults. "He had the ability to keep all of us together and prevent personal matters from separating us."
Mr. Binga is survived by his mother, Thomasina T. Binga; his sister, Rita Jane Binga Mack, and his aunt, Cleo T. Umstead.