Petersburg's pioneering educator and mayor, Dr. Florence Saunders Farley, dies at 94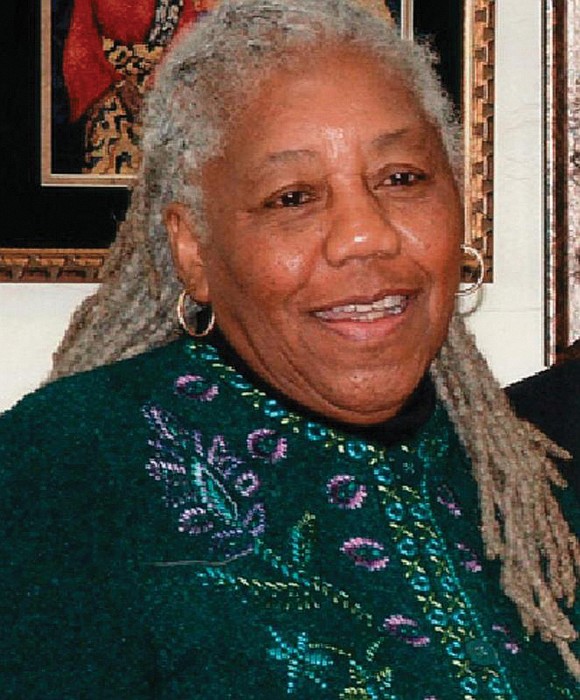 Dr. Florence Saunders Farley, a trailblazing psychologist who also served as Petersburg's first Black female mayor, has died.
Known for being spunky and independent, Dr. Farley is being remembered for molding new psychologists for more than 40 years at Virginia State University and for her political leadership of the Cockade City.
In recent years, Dr. Farley won attention as a textile artist whose needlework was exhibited in libraries and museums across Virginia.
Dr. Farley succumbed to illness Sunday, Aug. 28, 2022, according to reports. She was 94.
Arrangements for a memorial service have not been announced.
Those who knew her well described her as a role model for women and community engagement.
Born in Roanoke in 1928, Dr. Farley came to the Petersburg area in 1946 to study at Virginia State and essentially never left.
Twelve years after graduating, she would return to the campus as a faculty member after breaking new ground for Black women.
After enlisting in the Women's Auxiliary Army Corps in 1951, she became the first Black female training officer at Fort Lee.
After adding a master's degree from Virginia State in 1954, Dr. Farley became the first Black woman to be licensed as a clinical psychologist in Virginia, and also the first to serve as chief psychologist at Central State Hospital, then the hospital for the Black mentally ill.
But after seven years, she became fed up with the crowding of 4,000 patients into an increasingly decrepit facility built for 400 and her inability to affect conditions.
And amid the ferment over civil rights, she also bridled as a state employee at the restrictions that blocked her from being openly involved in battling segregation, leading her to jump to the teaching position at Virginia State in 1962 where her engagement in demonstrations was supported.
While burnishing her professional credentials, she earned a reputation for fearlessness and community concern in protesting racial segregation in parks, libraries, restaurants and other public places in her adopted city.
In building political connections, she also became a founder of the National Association of Black Psychologists in 1968. She went on to earn her doctorate from Kent State University in 1977 and became a leader in the VSU Faculty Senate.
That led to her promotion to chair of the Psychology Department, a post she held until she reluctantly retired in 2003 at age 75.
Outside the campus, she prepared herself to run for a City Council seat. In 1973, she was swept into office as a member of Petersburg's first Black-majority City Council and joined in electing Hermanze E. Fauntleroy Jr. as the first Black mayor in the state.
Re-elected four more times, she became vice chair in 1982 and moved up to mayor in 1984 after R. Wilson Cheely resigned. She held that post until she lost her council seat in 1990.
She presided over a city that faced diminishing prospects. First, the city's largest employer, Brown and Williamson Tobacco Co., left in 1986, eliminating 4,000 jobs and sending the city's economy into a downward spiral that only began to turn around in the past four years.
Adding insult to injury, she was mayor when Southpark Mall opened in Colonial Heights in 1989 and took much of Petersburg's retail business. "I don't socialize with my executioners," she tartly responded when asked if she would represent Petersburg at the mall's grand opening.
During her tenure, she helped bring a public defender's office to Petersburg.
Ousted in the 1990 elections, Dr. Farley stayed engaged in civic affairs. She later served one term on the School Board from 2002 to 2006. She also organized marches to City Hall to raise concerns and posted her acerbic views on city leaders and current affairs on Facebook.
Behind the scenes, Dr. Farley also served as a mentor to others, including Petersburg Councilwoman Treska Wilson-Smith, who represents Ward I as Dr. Farley once did.
"I grew up looking up to her and doing my best to emulate her," Ms. Wilson-Smith told a local news outlet. "When I decided to run for office it was her that I spoke to most of the time. She guided me before the election and after being on council."
The Library of Virginia honored Dr. Farley as an African-American Trailblazer in 2010.
Dr. Farley has no immediate survivors.