Sistine Chapel frescoes come to Richmond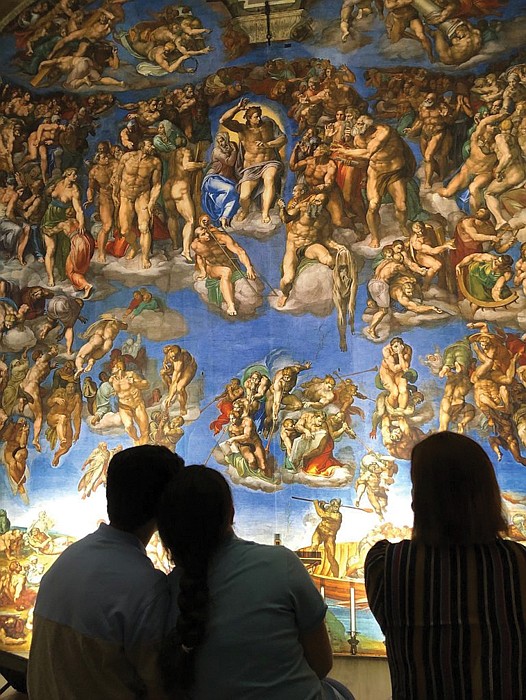 Most people know about the remarkable paintings that Michelangelo created on the ceiling of the Sistine Chapel, even if they have never been to Rome.
Now Richmond area residents can get a close-up view of his famous frescoes that still fill the ceiling of the chapel that is located within the Apostolic Palace, the pope's official residence in Vatican City, the independent Catholic enclave inside Italy's capital city.
A traveling, ground-level exhibition of this artwork is scheduled to open 10 a.m. Friday, Sept. 2, at the Stony Point Fashion Park in South Side.
Included are the artist's work that went up between 1508 and 1512, and his final work, "The Last Judgement," that he added 20 years later to complete a work considered among the greatest artist expressions in the world.
Except for Mondays, the show will be open daily through Sunday, Oct. 9, next to Pandora Jewelry in the mall located at 9200 Stony Point Parkway.
Tickets are $22.50 for those ages 13 to 64, $15.50 for children 4 to 12 ,and $18.50 for those 65 and older and military members and students with valid IDs.