Margaret Elizabeth Cooper Osei remembered for her selfless roles in civic, social and church organizations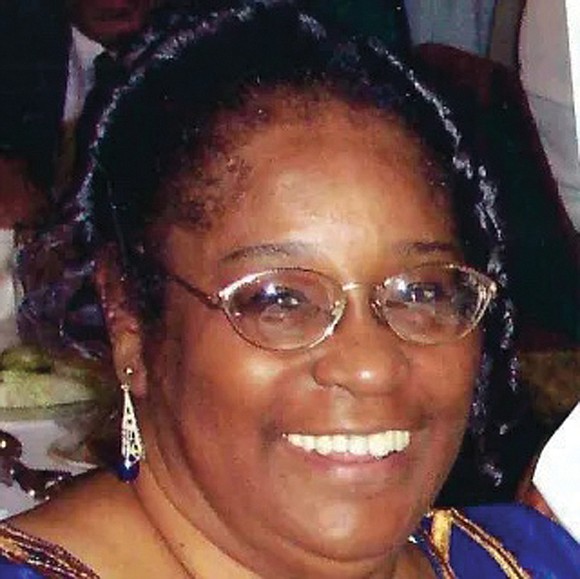 For more than 30 years, Margaret Elizabeth Cooper Osei helped root out discrimination against employees in Virginia government offices as an Equal Employment Opportunity investigator for the state Department of Human Resources Management.
But Ms. Osei was better known for assisting people with securing good-paying jobs, her family said.
"She was honest and strong and knew how to talk to people," said her daughter, Dr. Margaret Osei, an associate director for the State Council of Higher Education in Virginia.
"Within a few minutes of meeting someone, she would see their talent and be encouraging them to make the most of it," Dr. Osei said. "She was always authentic. It was always about something for them and never about her."
Ms. Osei maintained a packed schedule and touched the lives of untold numbers of people through various roles in church, in Greek activities and other civic and social endeavors before her death on Sunday, March 10, 2023. She was 78.
Family and friends gathered on Saturday, April 1, at Union Baptist Church in South Side where she had been a member for more than 50 years, to pay final tributes to the Richmond native.
Roger L. Gregory, chief judge of the U.S. Fourth Circuit Court of Appeals, was among the speakers who reflected on her life, evidencing the wide circle of people with whom she engaged.
A minister's daughter, Ms. Osei was just 18 when she began her career. She started working with incarcerated youths in Washington, D.C., after graduating from Maggie Walker High School in 1962.
After five years, she returned to Richmond. Then starting a family, she also earned a degree at Virginia State University in 1971 and served as a manpower coordinator for the City of Richmond before joining the state as an EEO investigator about 10 years later. She retired around 2009.
Ms. Osei was a founding member of the Richmond Chapter of the National Association of African Americans in Human Resources. She also volunteered in political campaigns for politicians she admired, her daughter said, including Republican Sen. John W. Warner, Richmond Democratic Delegate Franklin P. Hall and City Councilwoman Claudette Black McDaniel, all deceased.
She served as recording secretary of the Richmond Urban League for 25 years, and chaired the group's yearly Equal Employment Opportunity Day Program. She also served as president of the Southside Civic League.
Ms. Osei was a pillar of Union Baptist Church, where she long chaired the church's finance committee, served for 30 years as par- liamentarian for congregational meetings, was a founding member of the church's birthday club, and originated the church's "Wall of Praise" for members.
An alto, she sang in the church choir, was a regular in the Henrico Volunteer Choir and participated in the choir for the annual citywide revivals that the Baptist Ministers Conference of Richmond and Vicinity sponsored.
Ms. Osei also was active in the Iota Sigma Chapter of Sigma Gamma Rho Sorority. She represented the sorority on the Pan-Hellenic Council of Metro Richmond, of which she was a former president and served as secretary for 10 years.
She also was one of the nine founders of the Virginia Crowns Chapter of The Red Hat Society.
Survivors include her three children, the Rev. Ronald A. Cooper, Jennifer C. Caldwell and Dr. Osei; brother Rene Cooper; and five grandchildren.