Personality: Beatrice Squire
Spotlight on Virginia State Association of Parliamentarians president
4/20/2023, 6 p.m.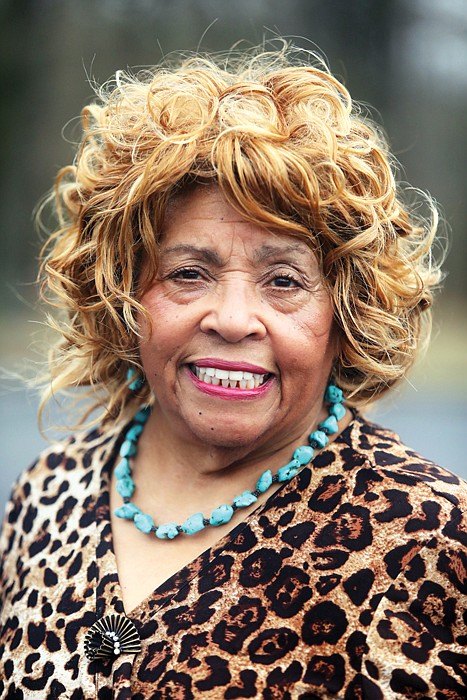 As a retired federal worker, Beatrice Squire currently volunteers for several organizations in which a guiding hand is needed to handle deliberations for assemblies throughout the state.
She is president of the Virginia State Association of Parliamentarians, which provides a stabilizing element for many organizations through advisory and consultancy.
Ms. Squire has been a part of VSAP for over 20 years in roles ranging from committee chair, secretary and first and second vice president. In her latest role, assumed in 2021, she plans to expand members' knowledge of parliamentary procedure.
"With parliamentary procedure there is a motion for every action," Ms. Squire says. "Knowing what to do and how to do it eliminates a lot of frustration and acrimony. Instead of wondering what happens at a meeting, a knowledge of parliamentary procedure assists members to make things happen for the good of the organization."
Clear and frequent communication is a major part of Ms. Squire's strategy for her tenure, one that's been made more difficult by COVID-19, which brought a shift away from physical interactions to virtual meetings.
This change also was felt across the types of groups VSAP and Ms. Squire serve, and brought a new wrinkle to their work as the rules of procedure they follow and the bylaws of some organizations were not fully prepared to accommodate electronic meeting options.
Years after the pandemic's start, Ms. Squire says the impact is still seen in how organizations handle their group discussion and plans, including VSAP.
"Even now, some people are holding meetings whereby you can attend in person and you also can attend virtually," Ms. Squire says.
Ms. Squire's two-year tenure soon will end, but she intends to remain active in VSAP's work. She says her role has enabled her to hone her abilities, help others improve their skills and ensure the kind of group work and cooperation she wants to see in the world — one that is right, orderly and brings her own unique kind of joy.
"The joy I get is the opportunity and ability to improve my leadership skills, understand and exercise the principles of parliamentary procedure, the camaraderie of working with others and feeling of empowerment that carries over into other facets of my life."
Meet a leading consultant and adviser for groups across Virginia and this week's Personality, Beatrice Squire:
Volunteer position: President of VSAP, parliamentarian and advisor of the Federally Employed Women Foundation, coordinator of church lay leaders, and active member of Reading is Fundamental.
Date and place of birth: July 8 in Gaston, N.C.
Where I live now: Burke, Va.
Education: Bachelor's degree, Virginia Union University; MLA, Johns Hopkins University.
Family: One sister, one brother, two godchildren, seven nieces and nephews, many cousins.
Occupation: I am retired from the federal government. Positions included hearings and appeals analyst, division director, executive director and ombudsman. On a part-time basis, I provide services as a professional registered parliamentarian to groups.
Virginia State Association of Parliamentarians (VSAP) is: A nonprofit 501(c)(3) organization. The objectives are to promote the study of parliamentary law, the educational program of the National Association of Parliamentarians (NAP) and the extension and retention of membership.
When and where founded: NAP, founded in October 1930 in Kansas City, is the oldest and largest nonprofit parliamentary organization. It is the "parent" organization. VSAP was founded in 1957.
A parliamentarian is: An adviser and consultant. The parliamentarian makes no final decisions.
Why a parliamentarian is necessary: The parliamentarian is usually assigned a seat near the president/presiding officer to be convenient for consultation. The parliamentarian is an expert who assists the president/presiding office to respond to points of order and parliamentary inquiries in a deliberative assembly. If the parliamentarian notices something being done out of order, the parliamentarian should call it to the president/presiding officer's attention unobtrusively, so that the assembly will not notice it.
My first parliamentarian position: My first position in VSAP was a committee chair; I think it may have been publicity or membership. My first position as an officer was secretary. I also have served in positions at the District 2 and NAP levels, as committee chairs and workshop presenter.
Black parliamentarians are: More prominent and visible than 10 years ago. Members of many so- rorities and fraternities have become members of NAP, and subsequently joined units and state associations. The current NAP presidents and the last two are Black. Many of the members in VSAP are Black.
What it takes to be a parliamentarian: An individual may be a regular member or credentialed. To become a regular member, the individual takes the NAP membership exam. A credentialed parliamentarian is one who has obtained either the "Registered Parliamentarian" or "Professional Registered Parliamentarian" credential from the National Association of Parliamentarians.
Registered Parliamentarian (RP) status demonstrates an in-depth knowledge of parliamentary procedure and a thorough familiarity with Robert's Rules of Order Newly Revised. Professionally Registered Parliamentarian (PRP) status indicates that a member has the knowledge and practical skills to successfully deliver parliamentary services, and has agreed to adhere to the Code of Professional Responsibility adopted by NAP. PRPs are also eligible to participate in NAP's professional referral service.
How to qualify and to become a member of VSAP: An individual should take the NAP membership exam. If someone is not ready for the membership exam and is interested in learning about parliamentary procedure, he or she may become a provisional member.
Why I became involved: I am a member of several organizations. Before becoming a member of NAP/VSAP, sometimes I would leave meetings not fully aware of what was accomplished, if anything, dissatisfied how the meeting was conducted, and return home in a less-than-happy mood. Often neither the presiding officer nor members knew their rights, were unfamiliar with the organization's bylaws and parliamentary authority.
I have always been fascinated with the Biblical quote from I Corinthians about everything being done in a fitting and orderly way.
Number one goal as president: Strengthen member knowledge of parliamentary procedure and increase the number of registered parliamentarians and professional registered parliamentarians.
Upcoming events: The 2023 VSAP Convention and Anniversary Gala from April 29-30 in Richmond.
How I start the day: With a brief prayer of thanksgiving, a song in my heart and mental gymnastics.
Three words that best describe me: Shy, reticent and meek.
Best late-night snack: Natural peanut butter spread on thin apple slices.
How I unwind: It depends on my state of mind and stress level: relax and do nothing, flip through an easy-to-read magazine or meditate.
Something I love to do that most people would never imagine: When alone, I pretend that I can dance. While my head, shoulders and hands can groove to the beat, my feet do not. I still do not know how to do the electric slide.
A quote that inspires me: There are several: One is from my grandmom, "If you ain't thankful for a little, you ain't thankful for a lot," and two by Fannie Lou Hamer, "Nobody's free until everybody's free'' and "I'm sick and tired of being sick and tired."
At the top of my "to-do" list: To go to Israel and Egypt, and Montana, South Dakota, and North Dakota, the three states within the USA I have not visited.
The best thing my parents ever taught me: Good manners and never think you are less than anyone else.
The person who influenced me the most: There were two teachers: Ms. Lassiter in elementary school and Ms. A.J. Burrell in high school. Both thoroughly knew their subject matter, were no nonsense, and demanded much. Yet, they were engaging, had a genuine interest in students, and made learning fun and interesting. My undergraduate degree is in education. I student taught and received the National Education Association Award.
Book that influenced me the most: "Caste: The Origins of Our Discontents" by Isabel Wilkerson. The book provided a different focus to my thinking. I was captured by the way the author explained the caste system and discrimination within the USA, and the parallels between the caste system in the USA and India and other countries.
What I'm reading now: "A Life Well-travelled: My Story, My Travels, My Passions" by Geraldine Lightfoot. Ms. Lightfoot is a former international president of International Training in Communication, of which I was a member for many years.
Next goal: To finish writing my story by April 2024.