COVID-19 hospitalizations show slight increase
George Copeland Jr. | 8/10/2023, 6 p.m.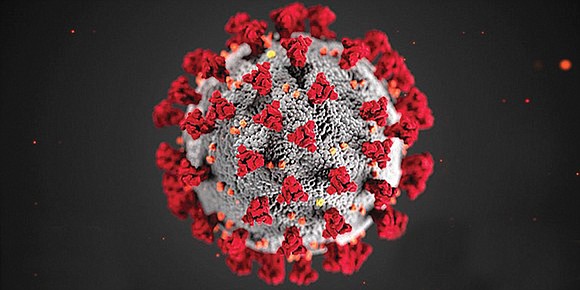 Local and national health officials are reminding the public to stay safe during the summer season amid record high temperatures and a small but noticeable increase in COVID-19 cases and hospitalizations.
Cases in Virginia have been on the rise recently, with diagnosed cases increasing from 593 during the week of June 24 to 1,249 during the week of July 29. Local health officials are unsure if this trend will continue, but are keeping watch regardless.
"It's challenging to know if this increase will be ongoing or fall back down, we'll have to continue to monitor the trend," said Louise Lockett Gordon, epidemiology supervisor for Richmond and Henrico health districts. "Since 2020, we have tended to see lower volumes of COVID-19 illness in summer months compared to winter months."
Officials with the Centers for Disease Control and Prevention also noted an uptick in recent hospitalizations weeks earlier, rising by 12.1% as of July 22, alongside increases in emergency department visits, test positivity and viral detection in wastewater.
While CDC officials speculated that it could be part of a late summer wave, they also note that the numbers so far remain a far cry from the heights seen in the previous summers. There are also no plans to change current CDC health recommendations in response, as they continue to monitor the situation.
Michelle Doll, the system hospital epidemiologist for VCU Health, believes the rise in cases and hospitalizations recently seen is likely due to the gatherings and celebrations that tend to occur during the summer season.
"We are now back to travel as it was before the pandemic, the theme parks, water parks are packed, the beaches are packed," Dr. Doll said. "I think there is more opportunity to be around a lot of other people and opportunity for exposure."
Dr. Doll and Ms. Gordon recommended the public stay updated on their COVID-19 and flu vaccinations and boosters, and encouraged the usage of masks and social distancing to help avoid any potential spread.
New vaccines focusing on the latest omicron subvariant, XBB.1.5, are set to be released in September.