Richmond fireman Rodney Jermaine Coles, 49, dies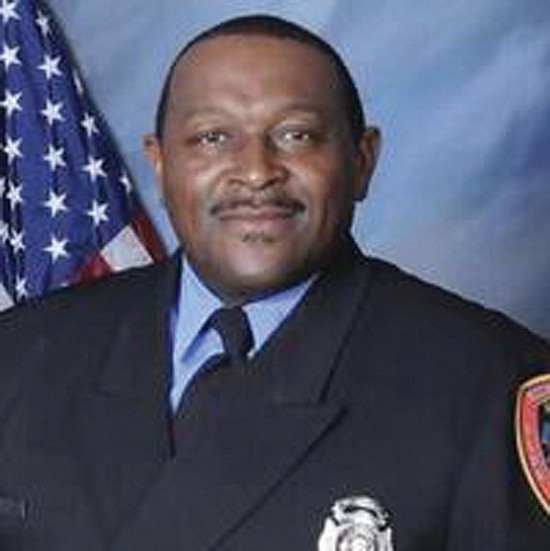 The Richmond Fire Department has announced the death of a 15-year veteran, Rodney Jermaine "Cup" Coles.
Mr. Coles "experienced a sudden medical emergency and did not recover," the department stated in a release mourning his loss.
His death occurred Friday, Aug. 4, 2023, the same day the former corrections officer joined the city Fire Department in 2008.
According to State Police, the 49-year-old Petersburg resident was driving on Interstate 95 and inexplicably ran off the road and struck bushes at mile marker 58 in Chesterfield County. He was pronounced dead at an area hospital.
Mr. Coles was born on Nov. 8, 1973. He was educated in the Lunenburg County Public School System and was a graduate of Central High School Class of 1992. Mr. Coles loved the outdoors, fishing, golfing, softball and hunting. He was also a "die-hard" Dallas Cowboy fan, according to his online obituary.
Mr. Coles was dedicated throughout his tenure as a public safety officer. He served various public emergency services, Central State Hospital Forensic Unit, Popular Springs Hospi- tal, and the Department of Corrections, for 18 years. His final contribution to the community was his employment with the Department of Fire and Emergency Services and was planning to celebrate his 15th anniversary serving his community as a firefighter, according to his online obituary.
Mr. Coles is survived by his wife, Amy Coles; two daughters Rachelle Bragg and Jazzmen Pope; parents Daniel and Zelda Coles; two brothers, Daniel L. Coles and Calvin Coles; one sister, Natasha Coles; and two grandchildren Riley and Reign Fagbemi.
Funeral services will take place 1 p.m. Sunday, Aug. 13, at the Altria Theater in Richmond. Burial will follow at Oak Grove Baptist Church in Kenbridge. A public viewing will take place 12 to 3 p.m. Aug. 12, at the Petersburg Chapel of the Joseph M. Johnson and Son Funeral Home, and from 5 to 7 p.m. at the Third Baptist Church, 550 Farmer St. in Petersburg.