Services scheduled for Dr. Adelaide Winfree Simpson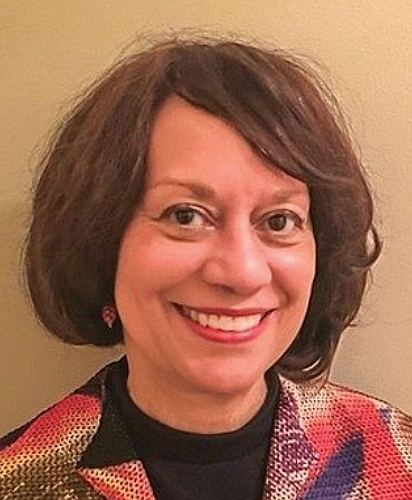 Dr. Adelaide Winfree Simpson loved helping people learn to cope with challenges, deal with traumas and handle the troubles in their life.
For more 36 years, she worked with a wide array of individuals as a practicing clinical psychologist in the Richmond area.
"She was a warm and kind with a gentle, but passionate spirit and a smile that would light up the room," said her stepdaughter, Kendra Abeleda, while also advocating for diversity and social justice.
A service for Dr. Simpson, who died on Wednesday, July 19, 2023, at age 78, is scheduled for 11 a.m. Saturday, Aug. 19, at Woody's Funeral Home, 1771 N. Parham Road in Henrico County.
A Philadelphia native, Dr. Simpson followed a winding path to her psychology career. After earning degree in French from Wheaton College, she worked as a government translator in Washington. She later taught in Connecticut and Washington, D.C., and earned a master's in education from Bank Street College in New York.
Dr. Simpson also tested a dance career, serving as an understudy for a Washington company and also training with the Alvin Ailey Dance Company in New York for four years.
But psychology gained a hold, and she came to Richmond to secure a doctorate in clinical psychology from Virginia Commonwealth University, which she finished in 1983.
While earning that degree, she received a trainee award from the National Institutes of Mental Health and a fellowship from the American Psychological Association's Minority Fellowship Program.
Dr. Simpson served as a clinical supervisor and coordinator for Henrico Area Mental Health and Development Services and operated a private practice with Medical and Counseling Associates, now Zoe Therapy Services. She continued seeing patients until her health began failing in May, her family said.
She was a member of several professional groups, including the Virginia and American Psychological associations, the Association of Black Psychologists and the American Association of Behavioral Therapists.
She also served on the boards of the Richmond Behavioral HealthAuthority and the Richmond Psychological Association. Other organization in which she was a member included the Virginia Area Chapter of Pi Lambda Theta, the Chrysalis Group, the profes- sional women's support group Solidarity and Alpha Kappa Alpha Sorority.
Survivors also include her husband, Richmond artist Dennis Winston, son, Dr. Sean Simpson; stepson Dennis "DJ" Winston; and three grandchildren.
Before the service on Saturday, AKA members will hold an "Ivy Beyond the Wall" ceremony in Dr. Simpson's honor at 6 p.m. Friday, Aug. 18, at Woody's Parham Chapel, and the family will receive visitors after that ceremony.