Fitness DAWGS help kids 'Eat Better, Move More and Learn'
Debora Timms | 2/16/2023, 6 p.m.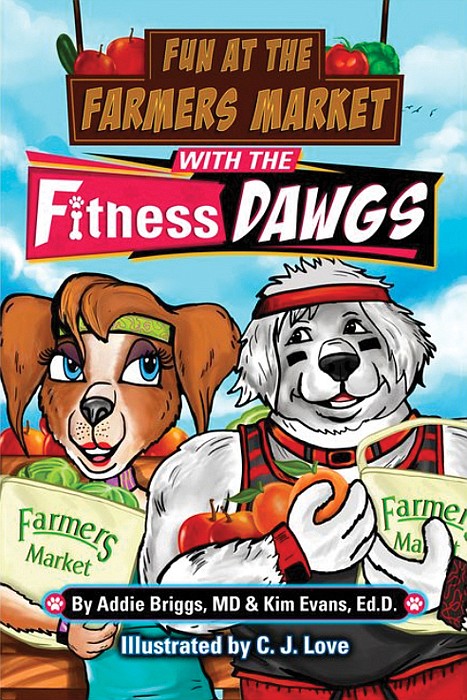 Fun and friendship are what the Fitness DAWGS are all about. What started as an idea has grown into a series of children's books, a TV show and a curriculum program designed around fitness and wellness for elementary students.
Creators, Addie Briggs, M.D. and Kim Evans, Ed.D., share that connection of friendship. The pair lived in the same Petersburg duplex and were each other's first friend until 6-year-old Addie's family moved away. Forty years later, a chance meeting at a local restaurant in August 2015 reunited them on National Girlfriends Day.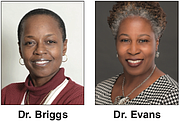 Dr. Briggs earned her medical degree from Virginia Commonwealth University and completed her pediatric residency at Cincinnati Children's Hospital. Dr. Evans, a lifelong educator, earned her doctorate of education from Virginia State University, and worked her way from teacher to principal to superintendent of Greensville County Public Schools.
During their conversations, they discussed the impact childhood obesity has on both of their professions — from the medical risks of diabetes, high blood pressure and stroke to the academic effects of low self-esteem, bullying and absenteeism. They realized they could use their expertise and passion to make a difference.
"Addie had this idea years before," Dr. Evans said about the birth of the Fitness DAWGS. "Coming together and talking about the issue reignited that spark and gave her someone to do it with."
The program uses the DAWGS acronym of Diet And Workout = Great Success. A diet unit teaches kids about the food groups, and encourages them to eat more and different fruits and vegetables and drink water instead of sugary drinks. The workout unit helps get them moving, improves motor skills and emphasizes personal space. The great success component focuses on social and emotional learning such as sharing, friendship, confidence, good sportsmanship and leadership.
Their first book, "Introducing the Fitness DAWGS" was published in 2017. This was followed by "Come Play with the Fitness DAWGS" and last month's release of "Fun at the Farmers Market with the Fitness DAWGS."
The books aim to expose children ages 4-7 to new foods and new ways to move.
"It's all about having fun and creating a healthy lifestyle," Dr. Briggs said. "Research shows that the habits we have in early childhood continue into adulthood."
During the height of the COVID-19 pandemic, the doctors worked together writing, performing and bringing their mascots to life for a television show that would help kids and families keep active at home. They created three episodes of the Fitness DAWGS that aired on PBS.
When a Hopewell area principal sought them out, Drs. Briggs and Evans brought together a team to create a curriculum that would address the growing issues of childhood obesity.
They delivered the pilot program themselves at Woodlawn Learning Center last year. Its success led to its implementation by kin- dergarten teachers in Hopewell's elementary schools.
"It was really important to make this program turnkey," Dr. Evans said. "After 30-plus years in education, one thing has remained consistent. Teachers don't have enough time. So it was very important to me to keep the plate balanced."
The reactions to the program have amazed them.
"The kids have been excited about the program," Dr. Evans said. "Even before the introduction of the mascots, when it was just Addie and me, they would see us coming in and call us the Fitness DAWGS ladies.
"One parent even contacted the principal wanting to know what in the world was a Fitness DAWG. She said her daughter had been coming home and telling anyone who would listen all about it."
The immediate future for Fitness DAWGS includes expanding Hopewell's program into the first and second grades. Two more books, "Drink Up with the Fitness DAWGS" and "Looking Good with the Fitness DAWGS," are also on the horizon.
"[Childhood obesity] is an important topic and we can make a difference," Dr. Briggs said. "Prevention is key."