Commanders' new assistant head coach arrives with Super Bowl success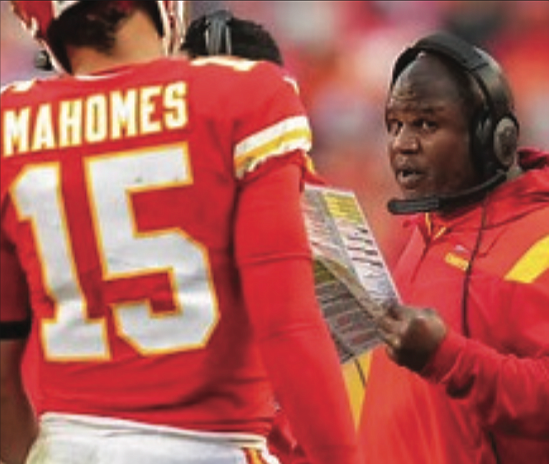 Eric Bieniemy Jr. built a sparkling reputation as an offensive coordinator in Kansas City with superstar Patrick Mahomes as his quarterback.
The Washington Commanders are hoping he can continue that success with someone besides Mahomes taking the snaps from center.
Bieniemy, 53, often passed over for head coaching positions, was named last week as Washington's assistant head coach and offensive coordinator.
He replaces Scott Turner, who is now the passing game coordinator for the Las Vegas Raiders.
Serving as the Chiefs' OC from 2018 to 2022, Bieniemy helped KC to two Super Bowl titles. During that time, with Mahomes at QB, the Chiefs had one of the NFL's most explosive offenses.
Mahomes was both the regular season and Super Bowl MVP this past season and considered by many as the top QB in the game.
Washington, under third-year head Coach Ron Rivera, is coming off an 8-8- 1 season in which three QBs alternated, Carson Wentz, Taylor Heinicke and Sam Howell.
In the season finale, Howell led the Commanders to a rousing 26-6 win over Dallas.
At this juncture, Howell is likely No. 1 on the depth chart and Heinicke No. 2. There is still the possibility Washington could acquire another QB through a trade, free agency or via the NFL draft.
In Kansas City, Bieniemy did not call the plays, leaving that to head Coach Andy Reid. In D.C., he will have full play-calling responsibilities.
The assistant head coach title indicates Bieniemy would be a top candidate to become Washington's next head coach, if and when Rivera should step down.
As a player, New Orleans native Bieniemy was a standout running back at Colorado, and later was an NFL ball carrier with San Diego, Cincinnati and Philadelphia from 1991 to 1999.