Library of Virginia celebrates 200 years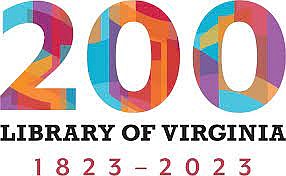 The Library of Virginia will celebrate its bicentennial in 2023 with "200 Years, 200 Stories: An Exhibition," running free for all from Tuesday, Jan. 24, through Saturday, Oct. 28.
The exhibition, alongside a multimedia presentation, will feature a wide range of 200 Virginians to reflect the many stories of the state, using the millions of historic and cultural items contained in the Library's collections.
"We've been fortunate to play such an important role in preserving Virginia's history and culture for two centuries," Librarian of Virginia Sandra Treadway said in a statement.
"This exhibition provides a great opportunity to educate the public about the significance of our collections and engage them in exploring the past while reflecting on how it connects to the present and our next century."
Featured Virginians will include Ethel Bailey Furman, one of the first Black female architects in Virginia, David Martin, founder of the Martin Agency and creator of the famed tagline "Virginia is for Lovers," and Chinese immigrant Ow Chuck Sam, who became a naturalized citizen and served during World War II.
The event is just the first of several planned to celebrate the Library's bicentennial this year. The 200th anniversary event schedule can be found at www.lva.virginia.gov/200, with more events to be added in the coming weeks.
The Big Dipper heads to Petersburg