Is Hakeem Jeffries the next Obama? Don't rush him, by Clarence Page
1/19/2023, 6 p.m.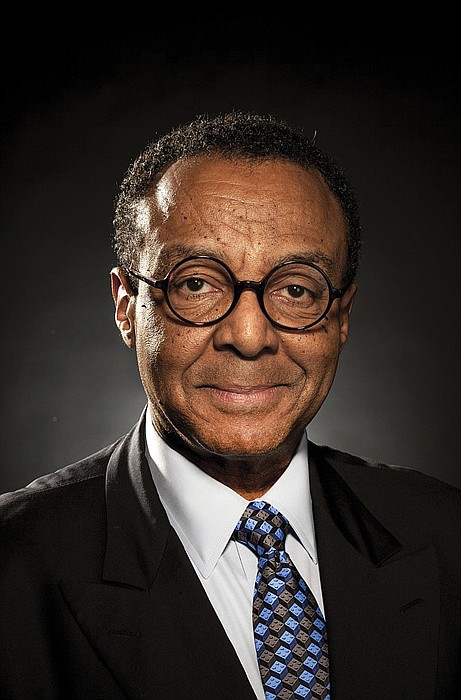 No, New York Rep. Hakeem Jeffries does not want to be the next Barack Obama, although sometimes it seems as if everyone is asking.
A lot of people were asking after the stemwinder of a speech that Rep. Jeffries delivered in Congress as he was briefly handed the House speaker's gavel, previously held by California Rep. Nancy Pelosi.
Having followed the speaker's race through a staggering 15 ballots and days of stubborn gridlock, I had just about given up hope of hearing anything even faintly surprising or, heaven help us, inspirational.
Democrats had little reason to celebrate the discord in GOP ranks, since the Republican Party's passions centered on how they might best block the Dems' agenda. Rep. Jeffries, voted the first House minority leader from either party, had earlier fallen only a few votes short of being elected speaker in the closely divided House.
Nevertheless, Rep. Jeffries cut loose with a concession speech that was part-congratulatory, part-admonishment—one of the biggest showstoppers I have seen since former President Obama's bracing and unifying 2004 Democratic National Convention speech on "The Audacity of Hope," which became the title of his second bestselling book.
Extending "our hand of partnership" to McCarthy, Rep. Jeffries said, "We extend, and intend, to try and find common ground whenever and wherever possible on behalf of the American people."
"Not as Democrats, not as Republicans, not as independents, but as Americans," he said, reminding me of Obama's most memorable and unifying lines from 2004:
"Now even as we speak, there are those who are preparing to divide us—the spin masters, the negative ad peddlers who embrace the politics of 'anything goes,'" Mr. Obama intoned. "Well, I say to them tonight, there is not a liberal America and a conservative America— there is the United States of America. There is not a Black America and a white America and Latino America and Asian America—there's the United States of America."
America, divided by war and conflict overseas and back here at home, needed to hear that. Not all of us, of course. But enough of us so appreciated the fresh voice behind that message that the speech catapulted him into the national conversation and onto his path to the White House.
But this is a different time and a different Democrat, as Rep. Jeffries demonstrated by launching into what many called the "ABCs" of Democratic Party principles—aimed directly at the Republicans in his audience.
"House Democrats will always put American values over autocracy," he said. "Benevolence over bigotry, the Constitution over the cult, democracy over demagogues, economic opportunity over extremism, freedom over fascism, governing over gaslighting, hopefulness over hatred, inclusion over isolation, justice over judicial overreach ..."
And on he went through his alphabet. By the time he got to Trumpland with "maturity over Mar-a-Lago" and "quality-of- life issues over QAnon," some of the voices in the crowd were cheerfully sounding like an "Amen" chorus, while others were beginning to boo and jeer.
Hey, nobody ever said politics was always going to be pretty.
Twitter and other social me- dia had a jolly time. "Hakeem Jeffries is Obama 2.0, and WILL be president one day, would you support that?" one Twitter user tweeted. They were not alone.
But, alas, having built up your hopes (or dread), I must caution that this is not the first time Rep. Jeffries has found himself in this "Who's the next Barack?" spotlight.
When the Washington Post asked him if he was "Brooklyn's Barack Obama," as one newspaper already was calling him, he downplayed the situation: "There is and will only ever be one Barack Obama, who was a phenomenal president."
Yet, in talking about political futures, never say never—or "ever."
I, for one, confess that I never thought Donald Trump had a chance. Until he ran.
The writer is a syndicated columnist and senior member of the Chicago Tribune editorial board.