Orange County celebrates culinary icon Edna Lewis
Virginia approves marker honoring former New York chef
Debora Timms | 1/19/2023, 6 p.m.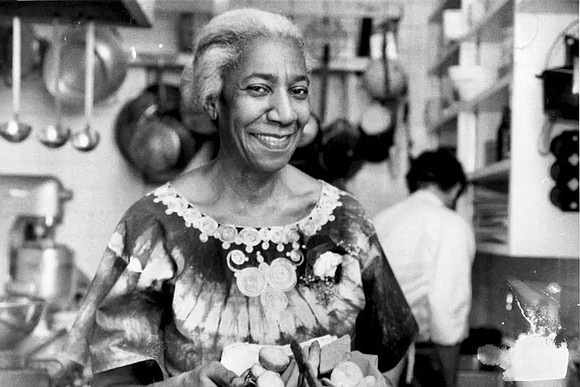 For some, the name Edna Lewis is synonymous with Southern food. The chef and cookbook author often is referred to as "Grand Dame of Southern cooking."
The Library of Virginia recognized Mrs. Lewis as an African-American Trailblazer in 2009, and she was honored in 2014 with a United States postage stamp. Her second cookbook, the 1976 classic, "The Taste of Country Cooking," was featured in a 2017 episode of "Top Chef."
However, Edna Lewis has not become a household name despite having been hailed as "the South's answer to Julia Childs."
Now the Virginian, born in 1916 on a farm in Freetown, a community founded by formerly enslaved people, including her grandfather Chester Lewis, is being honored in Orange County.
A special menu trail organized by the Orange County Office of Tourism currently leads visitors to local restaurants featuring versions of Mrs. Lewis'recipes from 1972's "The Edna Lewis Cookbook." Last month, the Department of Historic Resources approved locating a marker honoring her near her birthplace at 14311 Marquis Road off State Route 20 in Unionville.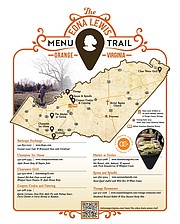 Bessida Cauthorne White, who lived in Richmond for decades before returning to Middlesex County where she grew up, couldn't be more pleased about her friend's recognition.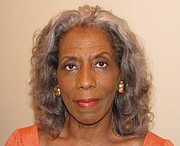 "So few of the highway markers in Virginia tell the stories of African-Americans," the activist, retired attorney and genealogist said in a recent phone interview. "So I am delighted, just really delighted about that."
She's also excited that some of the dishes along the trail will feature nostalgic favorites such as Apple Brown Betty and Hoppin John, as well as dishes not commonly seen on today's menus such as smothered braised rabbit.
Mrs. White believes that in addition to learning about Mrs. Lewis' creations, diners also will get a sense of how communities were sustained by the land.
This focus on seasonal, fresh ingredients made Mrs. Lewis a progenitor of the farm-to-table movement. Her mother taught her to cook using local meat and produce, and her cookbooks are seasoned with stories about fresh food consumed during her childhood. Her cooking and writing were ways to share the memories and traditions that meant so much to her, according to published reports.
Mrs. Lewis left home as a teenager and found herself in New York. She had no formal training as a chef. In fact, her culinary career started with a three-hour stint ironing in a New York laundry. She was fired for not knowing how to iron, but she did know how to sew. As a seamstress she copied designer Christian Dior dresses and once made a dress for Marilyn Monroe.
It was not until 1949 that her culinary dream became a reality. She became chef and partner in Café Nicholson, a restaurant on Manhattan's Upper East Side. In the years that followed she cooked in other elite restaurants and worked as a private caterer, as well as writing cookbooks.
Those early cookbooks were an introduction of sorts for Mrs. White.
"I've always been a bit of a foodie. In the early 1970s I began buying cookbooks, especially ones with an African-American author," Mrs. White explained. "That is how I learned of Edna Lewis and I was just fascinated that she was from Orange County."
On a trip to Brooklyn in the late 1980s, Mrs. White went to the restaurant where Mrs. Lewis, then in her 70s, was working as a chef — Gage & Tollner.
"I ordered two entrees and several appetizers — maybe more, just to be able to try a taste of them when they were freshly prepared."
Afterward, she asked to meet the chef. The two bonded over their shared home state and people they both knew. Their friendship continued when Mr. Lewis moved to Decatur, Ga., until her death in 2006.
"I got to know this amazing woman because I was bold enough to ask to speak to her that day in New York," Mrs. White said. "She was innately talented. Everything she cooked was delicious and her personality was infused into every dish."
Learn more about the Edna Lewis Menu Trail at https://visitorangevirginia.com/