After clearing obstacles, NSU's Brown is Wilma Rudolph Award recipient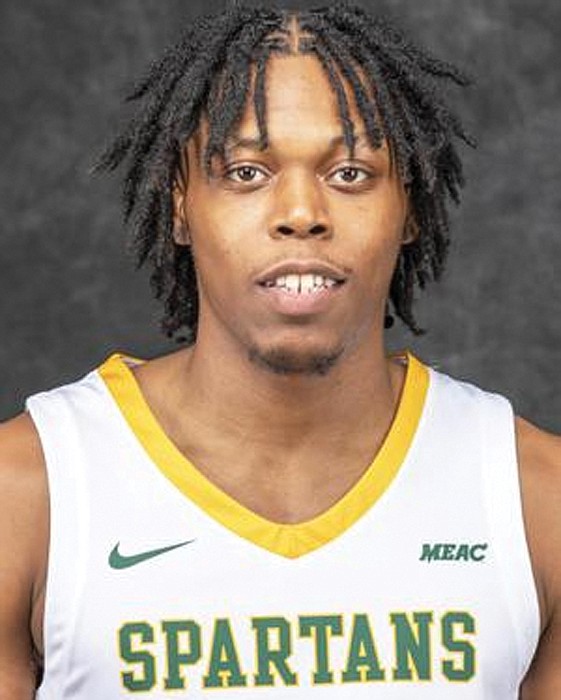 Basketball standout Cahiem Brown never gave in to adversity, and the sports world has taken notice.
Brown, currently a student at Norfolk State University, is one of five students selected to receive the Wilma Rudolph Student-Athlete Achievement Award.
The 6-foot-5 guard from Brooklyn will be presented the award at the N4A Convention June 12 in Orlando, Fla.
Brown averaged 11 points, five rebounds and three assists this past season in helping to lead the Spartans to a 22-11 season.
Off the court, he has traveled a bumpy road. Brown's mother, Lashiayia Watkins, died when he was 7 years old, leaving him to help raise his younger brothers.
When Hurricane Sandy devasted Coney Island, N.Y. in 2012, his family was left with no power for three weeks. Meals were provided by the U.S. military's Meals-Ready-to-Eat packets.
During the peak of COVID-19, he came down with a rare condition called myocarditis that results in an inflammation of the heart. At the time he was a student at Georgia Highlands College.
After transferring to NSU in 2021, Brown regained his strength and became a standout in Coach Robert Jones' strong MEAC program.
Brown averaged 5.3 points and 3.1 rebounds in his first season with NSU, and improved in all areas this past season.
After graduating this summer, he hopes to pursue a career in professional basketball overseas, and eventually serve as a mental-health advocate for young athletes.
Wilma Rudolph, for whom the award is named, overcame polio as a young girl to win three gold medals (100 meters, 200, 400 relay) at the 1960 Olympics in Rome.
Others receiving the award are Madi Bednarik from Monmouth, Caroline Crouse from James Madison, Abdelrahman El-Araby from Louisville, and Ekhardt van der Watt from Idaho State.