VCU's Project Gabriel hosts second round of community forums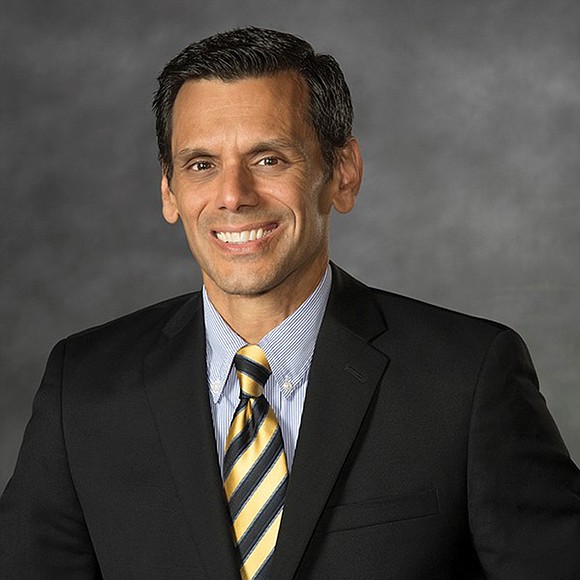 A Virginia Commonwealth University commission has announced two public forums as it moves to carry out a 2021 state law requiring the school to set up a scholarship program for descendents of enslaved people and to memorialize those enslaved who helped develop the campus.
The forums are scheduled to run from 6 p.m. to 8 p.m. Thursday, June 29, and Tuesday, June 11. The first will be held at Fifth Baptist Church, 1415 W. Cary St., and the second at Second Baptist Church of South Richmond, 3300 Broad Rock Blvd.
It's the latest initiative for VCU, which since 2017 has sought to remove racist symbols and names along with internal barriers to equal services. In 2020, the university, among other things, renamed eight sites on its campus, primarily to remove names of people associated with the Confederacy.
This spring, VCU President Michael Rao set up Project Gabriel: President's Special Commission on Slavery and Justice and charged it to recommend ways to "report, reconcile and heal the wounds historic ties to the institution of slavery."
He named the commission for the enslaved Richmonder who led a revolt in 1800 to end slavery. The Department of African-American Studies also has renamed its building Gabriel's House in his honor.
According to VCU, the commission also reflects VCU's commitment to implementing both the legislation that Loudoun County Delegate David A. Reid sponsored and the findings of a December 2022 report on "Slavery and the Medical College of Virginia."
Delegate Reid's legislation established the Enslaved Ancestors College Access Scholarship and Memorial Program. Under it, VCU and three other schools, Longwood University, the College of William and Mary and the Virginia Military Institute, provide a "college scholarship or community-based economic development program for individuals or specific communities with a demonstrated historic connection to slavery that will empower families to be lifted out of a cycle of poverty."
The legislation also requires each of the schools to "identify and memorialize, to the extent possible all enslaved individuals who labored" on property those entities previously owned or currently control.
For more information on Project Gabriel: visit projectgabriel.vcu.edu