Brad Daugherty makes history in Daytona race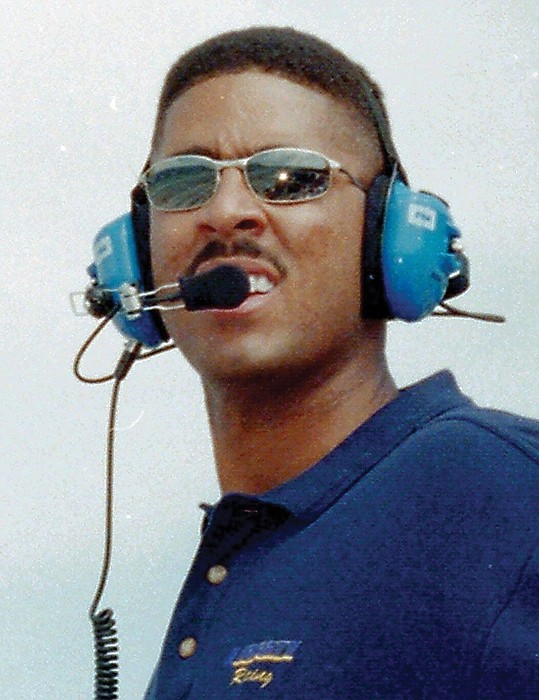 In case you weren't watching, a Black man won the Daytona 500. And it wasn't Bubba Wallace, NASCAR's most prominent Black driver.
The winning driver Feb. 19 was Ricky Stenhouse of JTG Daughtery Racing, owned by Brad Daugherty and the husband-wife team of Tad and Jodi Geschickter.
Thus, Daugherty becomes the first Black principal owner of a Daytona champion.
"Man, we've made history," Daugherty told NASCAR.com. "This is historical, and nobody can take that from us or take that from me.
"I'm so proud and look forward to hoisting more trophies with my team."
If the name Brad Daugherty sounds familiar, it should to sports fans outside the racing world.
From Black Mountain, N.C., Daugherty is the 7-foot former basketball star at the University of North Carolina and with the NBA Cleveland Cavaliers from 1986 to 1996.
He was the No. 1 overall draft choice (by Cleveland) in 1986 and went on to average 19 points, 10 rebounds and four assists for Cleveland. He was a five-time NBA All-Star whose No. 43 was retired by the Cavs.
He wore No. 43 as a player in honor of his racing idol, Richard Petty.
Daugherty has been much involved with racing since retiring from basketball. He began as a television announcer and eventually assumed more responsibility.
Driving himself was out of the question.
At 7-foot, he would have been a full six inches taller than the tallest driver in the history of the top series, 6-foot-6 Buddy Baker.
To squeeze into a tight cockpit, most drivers are well under 6 feet. Stenhouse is 5-foot-9, which is about average.
Black Mountain is in the extreme western end of North Carolina where stock car racing is much more popular than basketball.
Good naturedly, Daugherty told the media, "there are about 5,000 to 6,000 people in Black Mountain and only about 100 African-Americans — all of 'em my cousins."
As for Wallace at Daytona, he's had better days in his Toyota. Wallace finished 20th out of 40 racing for the 23XI Race Team (pronounced 23-11) owned by Michael Jordan and Denny Hamlin.