Youngkin announces affordable housing loans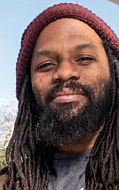 The state will lend more than $18 million to create 10 affordable, income-restricted housing developments in the Richmond area, Gov. Glenn A. Youngkin has announced.
The area's first proposed "agrihood" is among the projects selected to receive one of Virginia's Affordable Housing and Special Needs loans.
The Youngkin administration agreed to lend $700,000 to support the "agrihood" proposal three nonprofits are spearheading. The administration's goal is to develop a 10-home affordable subdivision in Chesterfield County that features gardens and orchards to provide residents and neighbors with fresh food.
The partnership on the project, proposed for 7 acres at 2600 Swineford Road, located off Iron Bridge Road in the Bensley section, includes the Maggie Walker Community Land, Girls for a Change and Happily Natural Day.
Duron Chavis of Happily Natural Day said the group is still pursuing rezoning and undertaking other pre-development work. The team hopes to break ground later this year, according to Bensley Agrihood's website.
The Better Housing Coalition was awarded three loans totaling nearly $5.5 million to support development of the Colebrook Apartments in Chesterfield, the expansion of the Carter Woods senior housing development in Henrico County, and the Lafayette Gardens development in Richmond.
The Community Builders of Boston, which is redeveloping the Creighton Court public housing complex in the city's East End, was awarded a $2.5 million loan for use in developing Phase B of the development. Two-thirds of Creighton has been torn down, and construction of new units are expected to begin this summer.
The list of area loan winners includes:
Enterprise Community Development, which is developing a 66-unit apartment complex on the site of an old church on East Brookland Park Boulevard in the Highland Park neighborhood in the city's North Side.
Richmond-based Lynx Ventures secured a $700,000 loan to support its development of 218 income-restricted apartments at 7000 Carnation St. in South Side, while The Lawson Companies also received a $700,000 loan to support its development of 144 new affordable apartments at 700 W. 44th St. in South Side.
Separately, Commonwealth Catholic Charities was awarded a $400,000 to support its development of 56 new units on vacant land next door to St. Elizabeth's Catholic Church in Highland Park.
Two groups, project:Homes and Urban Hope, were authorized loans of $692,000 and $600,000, respectively to support their work. The loans are to aid project:Homes efforts to develop affordable homes and enable Urban Hope to expand its work to buy, refurbish and rent housing units with more affordable rents.