Bagby wins Va. Senate special election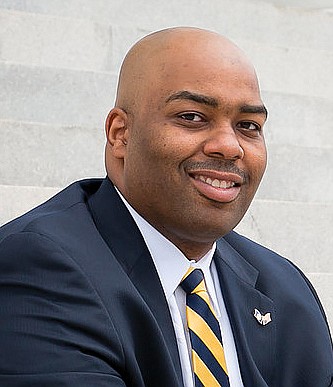 Henrico Democratic Delegate Lamont Bagby, as anticipated, crushed Republican rival Stephen J. "Steve" Imholt in Tuesday's voting for a Richmond-area seat in the state Senate.
Unofficial results from the state Department of Elections show Delegate Bagby defeating the software and computer specialist by a nearly 9 to 1 margin in the special election in the 9th Senate District that includes portions of the city as well as Charles City County and parts of Hanover and Henrico counties.
Once the results are certified next week, the 46-year-old businessman and lawmaker, who has served eight years in the House, will officially take over Jennifer L. McClellan's seat in the General Assembly's 40-member upper chamber.
Rep. McClellan left the Senate after winning an earlier election to fill the 4th Congressional District seat left vacant by the November 2022 death of A. Donald McEachin and is now representing the Richmond area in Congress. The win allows Delegate Bagby to serve out the final year of her term.
Delegate Bagby, who was home with celebrating with family and friends as the results came in, told the Free Press, "I am grateful for the outpouring of support, and I pledge to continue to fight as hard in the state Senate for the people of this district as I have as a delegate."
Set to be in place when the General Assembly reconvenes Wednesday, April 12, to deal with Gov. Glenn A. Youngkin's amendments to and vetoes of already approved legislation, Delegate Bagby, who will continue to chair the Virginia Legislative Black Caucus, said he will be ready for whatever comes.