Pine Camp theater program enhances students' confidence, world view
Holly Rodriguez | 3/30/2023, 6 p.m.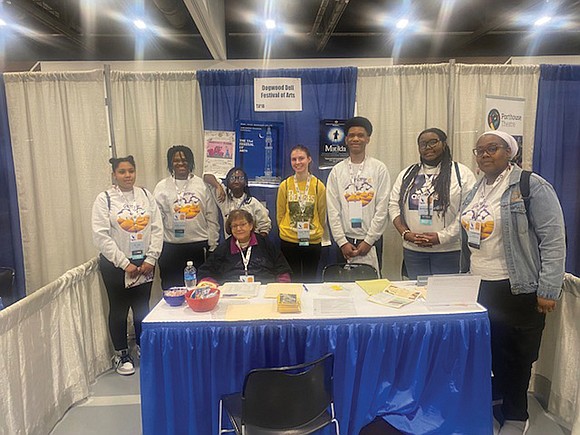 A program at Richmond's Pine Camp Cultural Arts and Community Center is helping students learn job readiness skills by using theater as a backdrop to encourage creativity and self confidence.
In early March, a trip to a theater conference in Lexington, Ky., further enabled several Richmond-area students to learn about theater as an industry.
Designed as a three-year cohort for students in the Greater Richmond area, "Journey-Mapping Your Career Course" is the only program in the cultural arts Department of the city's Parks and Recreation department exclusively designed for 20 teens ages 13 to 17.
Richmond residents participate at no cost, while non-Richmond residents pay $20 for the program that runs from October to June each year. Students work on every aspect of the production during the year, which culminates in a production during Juneteenth, the annual celebration of slave emancipation in the United States. Myron Clack, the program's job readiness instructor, said the seven students in this year's program have not settled on a theater production, but the final performance is June 17.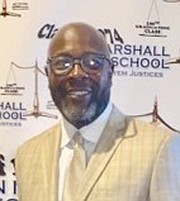 The underlying principles of the program are to help students understand the importance of getting an education, and getting them ready to embark on a career, whether or not that choice is theater, he said.
"If a student chooses theater as a career, that is fine, but not necessary," he said. "So many people are not prepared for adult- hood, and this program builds confidence in the students so they can go on and do well in whatever career they choose."
In recruiting students, Mr. Clack said he seeks students who are interested in music, singing or art. Even a student who is interested in science, he said, may enjoy working the technical aspect of lighting.
"Participating in the Journey Program improved my public speaking and helped me learn more about my community's history," said Jace Miles, an eighth-grader at Henderson Middle School." Traveling to Lexington introduced me to different careers and opportunities in the arts."
"Through the program I also met great people, including U.S. Sen. Tim Kaine, who attended our Juneteenth performance," said Miles, a former State Senate Page.
Theater provides an avenue of exposure for students beyond what they know, Mr. Clack said. The group's recent trip last week to the Southeastern Theatre Conference's annual convention, for example, allowed students a deep dive into how the theatre industry works and what type of education and skills are required for a career in theater, he said.
Hosted in Lexington, Ky., the three-day event drew approximately 5,000 theater enthusiasts from throughout the southeastern United States. Students attended workshops, trainings, panel discussions, a youth invitational festival, and a high school theater competition.
Mr. Clack said he could feel the students' enthusiasm after the trip. "It was very motivating for them," he said. "The students now want to create a production and compete next year."