Pop, jazz and soul artist N'Kenge performs with Richmond Symphony
'I want everyone to leave inspired, enlightened and wanting to party'
Craig Belcher | 5/11/2023, 6 p.m.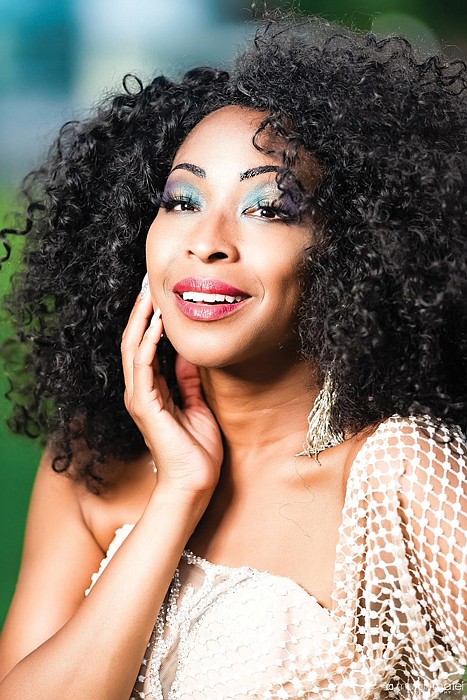 Singer N'Kenge has a lot of ground to cover when she performs with the Richmond Symphony later on May 13. The Grammy-nominated New Jersey resident is paying homage to the music of legendary artists such as Lena Horne, Ella Fitzgerald, Billie Holiday, Leontyne Price, Diana Ross and Beyoncé with a special show called "Legends." Fortunately, her storied career has uniquely prepared her for a concert like this, which features sounds from jazz, pop, soul and opera.
She has played the part of singer Mary Wells in "Motown: The Musical," performed with jazz musicians Ornette Coleman and Branford Marsalis and the Czech Republic as "Susanna" in the opera "Le Nozze Di Figaro." She also is the executive and star of an upcoming musical about actress Dorothy Dandridge.
"I like being busy. I do," she said in a recent interview. "The idea is to be able to explore different genres of music, educate people and enrich people."
N'Kenge talks about this special show, her influences and the special guest she's bringing to the stage.
Free Press: Considering the range of legendary vocal gifts that you're referenc- ing in your show, how do you prepare for a concert like this?
N'Kenge: My preparation is being able to choose the right arrangements that would best display and exhibit the styles of music that that legend had inspired in me. And rehearsing with the symphony before the concert, talking through the repertoire with a conductor. And also kind of having a concise stream line of story, from beginning to end, because it's very, very important for me to be able to connect with the audience, not just through music, but through words and conversation.
Free Press: So what ties all these legends together, aside from them being a part of your show?
N'Kenge: These legends have been chosen because I talk about my journey as a young girl, being exposed to music, through the church and being mentored, various teachers, and finding my inspiration, through these different icons, which I just admired so much and that kind of helped guide me. And so what's great about these legends is that all of them had amazing talent, all of them persevered, despite all the odds and challenges that they faced coming up as African-American singers, whether it was in opera or pop or musical theater. So they're very inspirational – and also inspirational to anyone who's trying to pursue their dream.
Free Press: What can people who attend the show expect?
N'Kenge: Expect to be in a journey experiencing various styles of music and honoring some icons who paved a path for so many women like myself to be able to walk on and – having fun. I want everyone to leave that hall just inspired and enlightened and wanting to party. You know we definitely have some dance, some Beyoncé and Whitney music that's going to be closing the show out. So I absolutely would encourage them to dance in the aisles if it's a song that they really love.
Free Press: Is there anything else you'd like to share?
N'Kenge: In celebration of Mother's Day. I am bringing a very special guest artist, which is going to be my daughter, Jahzara Martina and she's 8 years old. She made her debut with the Fort Worth Symphony when I was performing my holiday concert there. And it was such a big success, and she loved it, that I am bringing her back to join me with the Richmond Symphony.
N'Kenge performs with the Richmond Symphony 8 p.m. Saturday, May 13, at the Dominion Energy Center. The conductor is Chia-Hsuan Lin. Tickets are $15-$85. richmondsymphony.com.