Veteran church keyboard artist presents gospel show, despite health setback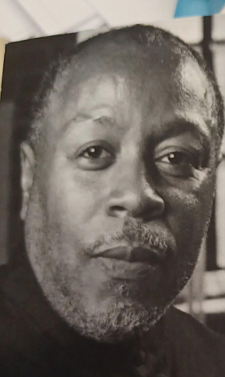 One of Richmond's biggest gospel shows ever is headed to Trinity Baptist Church in North Side to showcase Richmond's best known performers.
The free show that will feature such well known singers as Cora Harvey Armstrong, Johnny Branch, Thomas "Bo" Cum- mings, Henrietta D. Gattison, Bubba Johnson and the Rev. Almeta Ingram-Miller is scheduled for 3 p.m. Saturday, May 20, in the 1,000-seat sanctuary at 2811 Fendall Ave.
"Gospel Music Coming Home" is the brainchild of veteran church keyboard artist and gospel impresario Antonio L. "Tony" Winslow.
A former minister of music at Trinity, Mr. Winslow is taking on this project while still recovering from the stroke he suf- fered three years ago that paralyzed his left side and left him wheelchair-bound.
Refusing to lament his condition, the Richmond native in- stead is seeking to make his presence felt in creating a program to highlight and celebrate top area performers in the religious music field.
He said the vision of staging a huge gospel event highlighting fixtures in Richmond's gospel scene came to him one night as he struggled with his life-altering physical condition.
"This is something I wanted to do, and this is something the community needs with all we've gone through with COVID,"
said Mr. Winslow, who continues to play with one hand on Sundays at Wesley Memorial United Methodist Church.
"This music celebration is a way of bringing unity and musical fellowship back into the community now that we are trying to find our way back to normalcy," he said. ""After COVID shut down in-person worship, gospel music services and concerts that are a staple in the African-American community were dealt a blow. Live streaming and online services just weren't the same."
His goal for the event is to restore gospel to its rightful place in a setting in which "we can come together to celebrate God, musical gifts
he has blessed us with and the precious gift of life itself."
Mr. Winslow said the musical extravaganza will include two choirs, a 40-member Gospel Legends Choir featuring top
performers and a 25-member support choir.
The East End resident said he received a warm reception when
he started presenting the idea to people he regards as legends. "These are people I have worked with over the years for whom I have great love and respect, and I am blessed to call
them my friends," he said. "They have all served Richmond well, are veterans in the gospel music life and should be given the honor they are due."
Mr. Winslow also has enlisted a longtime friend, Rev. Gina Whitaker Cannon, founder and leader of GMC Ministries, to serve as the emcee.
"I am elated and honored to participate," Rev. Cannon said.
While there is no charge to attend, Mr. Winslow said attendees are encouraged to contribute funds during the event to enable him to cover the expenses he has incurred.
"I'm taking on this endeavor all alone. There are no spon- sors," said Mr. Winslow, who lives on a monthly government disability check and has gone forward nonetheless.
Mr. Winslow, who will celebrate his 55th birthday the day before the concert, started his journey into religious music when his mother, noticing his interest in playing piano, signed him up for private lessons at age 8.
A graduate of Marshall-Walker High School, he has played at churches throughout the Richmond area, and performed at weddings and funerals.
His contributions include founding the Rejoice Community Choir. He also was a music consultant and customer service repre- sentative for decades at Barky's Spiritual Store in Downtown.
"This concert is just the kind of event he is called on to do," Rev. Cannon said.