UR names new museum director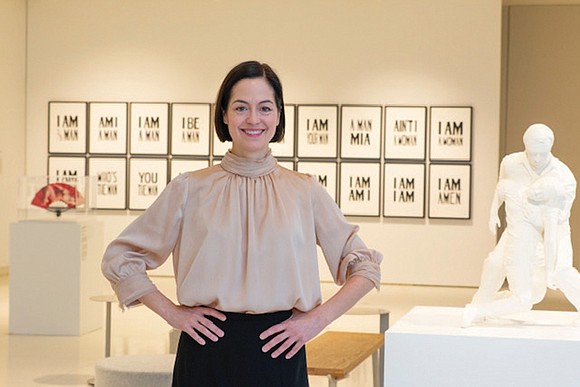 Issa Lampe is the new executive director of University of Richmond Museums effective June 1.
Dr. Lampe, who also will be part of the faculty in the Department of Art and Art History, earned her Ph.D. from Harvard University and has spent the past 15 years leading exhibition and engagement programs, most recently as deputy director overseeing academic and curatorial affairs at the Smart Museum of Art and director of the Feitler Center for Academic Inquiry at the University of Chicago. Prior to that, she held museum positions and taught coursework at institutions such as Stanford and Yale.
Throughout her career, Dr. Lampe has piloted new models of learning and engagement and supported and established programs and policies that diversify the cultural representation of museum collections and exhibitions.
"Issa's commitment to inclusivity and belonging, and her rich experience in student and faculty engagement, public programming, academic curation, collection-building and diversifying exhibition programs, will benefit our community and further the alignment of museums with our academic mission," said Jenny Cavenaugh, dean of the School of Arts & Sciences.
"I believe that academic museums can play a profoundly uplifting role in the lives of students," Dr. Lampe said. "University of Richmond's museums are an important part of campus culture, and I look forward to innovating additional opportunities to contribute to campus life and the University's educational mission."