Exonerated 'Central Park Five' member Yusef Salaam wins New York City Council seat
Voters elect Democrat Cherelle Parker as Philadelphia's 100th mayor — and the 1st woman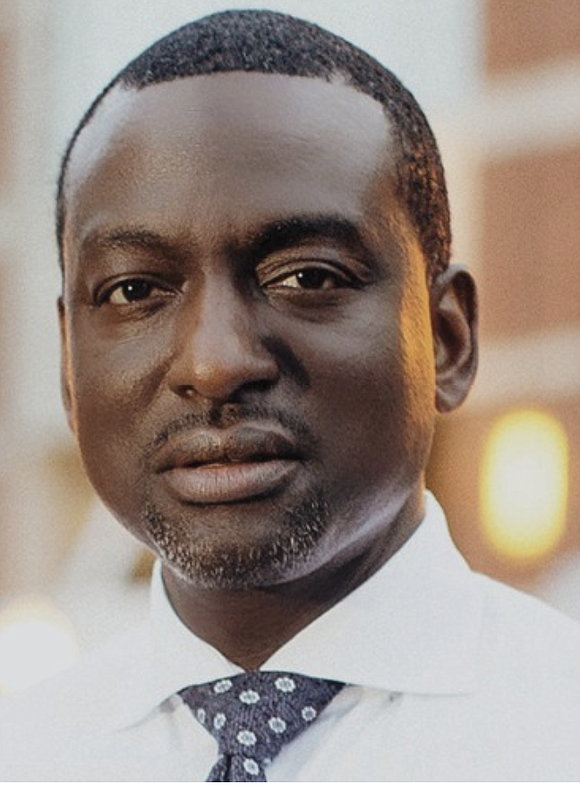 Exonerated "Central Park Five" member Yusef Salaam won a seat Tuesday on the New York City Council, completing a stunning reversal of fortune decades after he was wrongly imprisoned in an infamous rape case.
Mr. Salaam, a Democrat, will represent a central Harlem district on the City Council, having run unopposed for the seat in one of many local elections held across New York state Tuesday. He won his primary election in a landslide.
The victory comes more than two decades after DNA evidence was used to overturn the convictions of Salaam and four other Black and Latino men in the 1989 rape and beating of a white jogger in Central Park. Mr. Salaam was arrested at age 15 and imprisoned for almost seven years.
"For me, this means that we can really become our ancestors' wildest dreams," Mr. Salaam said in an interview before the election.
In the city meanwhile, Mr. Salaam's candidacy was a reminder of what the war on crime can look like when it goes too far.
Mr. Salaam was arrested along with Antron McCray, Kevin Richardson, Raymond Santana and Korey Wise and accused of attacking a woman running in Central Park.
The crime dominated headlines in the city, inflaming racial tensions as police rounded up Black and Latino men and boys for interrogation. Former President Trump, then just a brash real estate executive in the city, took out large ads in newspapers that implored New York to bring back the death penalty.
The teens convicted in the attack served between five and 12 years in prison before the case was re-examined.
A serial rapist and murderer was eventually linked to the crime through DNA evidence and a confession. The convictions of the Central Park Five were vacated in 2002 and they received a combined $41 million settlement from the city.
Mr. Salaam campaigned on easing poverty and combatting gentrification in Harlem. He often mentioned his conviction and imprisonment on the trail — his place as a symbol of injustice helping to animate the overwhelmingly Black district and propel him to victory.
"I am really the ambassador for everyone's pain," he said. "In many ways, I went through that for our people so I can now lead them."
Meanwhile, voters elected two women for the first time to lead Philadelphia and Pennsylvania's second-largest county, installing Democrat Cherelle Parker as the 100th mayor of the state's largest city and Democrat Sara Innamorato as executive of the county that includes Pittsburgh.
Ms. Parker, 51, who has held office at the state and local level after first becoming involved in politics as a teenager, emerged from a crowded field in the May party primary as the only leading Black candidate and was heavily favored over Republican David Oh in the Democratic stronghold city. She will replace Democrat Jim Kenney, who was ineligible for reelection due to term limits.
Across the state in Allegheny County, Innamorato, 37, defeated Republican Joe Rockey, a political newcomer. The former state legislator who campaigned on progressive models to modernize county government will replace Democrat Rich Fitzgerald, who has served in the role since 2012 and was ineligible for reelection due to term limits.
The races will set the electoral stage for 2024, when Pennsylvania will be a presidential battleground state, with candidates taking lessons about how Democrats see crime and the strength of progressives in local races.
To the tune of "Ladies First," an emotional Ms. Parker appeared and addressed supporters at her election night watch party, repeating campaign promises to address struggles with crime, education, jobs and poverty. She vowed to work with Philadelphia's state legislative delegation and City Council to move the city forward.
"Who is Cherelle Parker going to be? A get-it-done Philadelphian. A get-it-done mayor who won't ever forget her deep roots," she said. "I'm Philly-born, I'm Philly-bred and I'll be Philadelphian 'til I'm dead."