'If These Walls Could Talk'
Shirley Hawkins' book details Jackson Ward home that served as training center for blind and visually-impaired workers
Debora Timms | 10/19/2023, 6 p.m.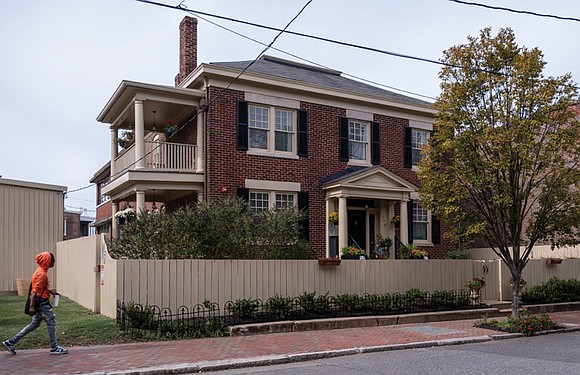 When Shirley Hawkins met preservationist Zarina Fazaldin in 2016, it was to share what she remembered about her former workplace, the Richmond Workshop for the Blind, once located inside 508 St. James St. in Historic Jackson Ward.
Writing a book about it was the last thing on Mrs. Hawkins' mind.
As they talked, Mrs. Hawkins learned the-then badly dilapidated Colonial Revival brick mansion had been built in 1915 for Dr. William Hughes Jr., a prominent Black surgeon and personal physician to Maggie L. Walker. It was designed by Charles T. Russell, one of the first Black architects licensed in Virginia.
It was not until after the death of Dr. Hughes that the house became the Richmond Workshop for the Blind, which was established in 1948 as the first African-American workshop and training center for the blind and visually-impaired in Richmond.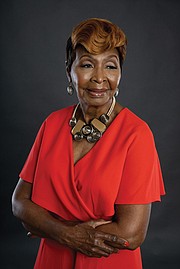 "I had no idea of this history when I started working there in the 1963," Mrs. Hawkins said in a recent telephone interview.
Ms. Fazaldin, who now lives in the house, purchased the 10,000-square-foot structure in 2016 and completed its renovation in 2021.
But she and others interested in Richmond's history didn't know the stories Mrs. Hawkins was sharing either. Local historian and radio personality Gary Flowers, among others, suggested Mrs. Hawkins write a book about her experience working at the training center.
"When I started reading articles about the mansion, it seemed the [Richmond Workshop for the Blind] was just a passing mention and that's not the whole story," Mrs. Hawkins said, explaining why she decided to write a book. "You can't just mention the name and not tell what went on behind the walls."
She wanted people to know the dedicated staff who worked to make a difference, providing training, services and employ- ment for the blind and visually- impaired. Mrs. Hawkins also would meet her future husband, Herman, who was legally blind, because of the services he received there.
She especially wanted what she wrote to show the extraordinary abilities of blind and visually-impaired individuals in leading rich, productive personal and professional lives.
Published on Aug. 29, Mrs. Hawkins' book, "If These Walls Could Talk: The Complete Story of What Took Place Within the Walls of 508 St. James Street, Richmond, Virginia in Historic Jackson Ward," does just that.
Readers will learn, for example, how blind and visually-impaired workers sewed pillowcases and vests on industrial sewing machines to fill government contracts, meeting the same standards of quality as workshops run with sighted operators.
"We worked hard and got our jobs out, but we also had so much fun in the process," Mrs. Hawkins said — demonstrating both sides with stories that are inspiring, touching, humorous and sometimes even scandalous.
She said bringing it all together turned out to be a much larger undertaking than expected.
"There was so much historical research I had to do," Mrs. Hawkins shared.
She added that, since most of the staff she worked alongside had since passed away, a lot of time was spent tracking down family members who could provide a more complete picture of their lives outside of the job.
"That's what took me so long," Mrs. Hawkins said. "Folks would say, 'I'll see what I can find and get back to you.' Sometimes it might be months before they did."
But it was worth it, and not only because she got what she needed for her book.
"The families were just so excited to get to know more about their loved ones on the job," Mrs. Hawkins said. "And I have developed some awesome friendships as well." So many people contributed to the completion of the work, something Mrs. Hawkins says she is grateful for and "doesn't take lightly."
Even though it was not an easy journey, the 79-year-old Richmond native is pleased with the end result and the positive feedback she has been receiving.
"This was more than just writing a book," Mrs. Hawkins added. "I can see clearly why I had to complete this project."