In 'Equalizer 3,' Denzel Washington's assassin goes to Italy
Lindsey Bahr/The Associated Press | 9/7/2023, 6 p.m.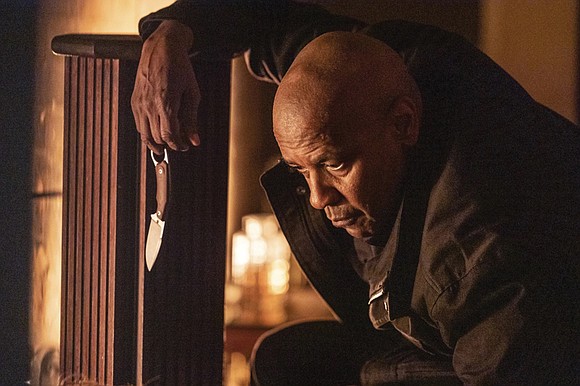 Filmmaker Antoine Fuqua has been dreaming about taking the Equalizer abroad for years. The action franchise (very loosely based on a 1980s television series) starring Denzel Washington as the reluctant assassin Robert McCall had rooted itself in humble domestic beginnings, in Boston.
But after two films and $382.7 million in box office receipts in the past decade, the time seemed ripe to travel.
"Denzel is an international movie star," Mr. Fuqua told The Associated Press. "We thought it would be nice to see a man of color in a story that's more international. Why not take this character around the world? Luckily, Sony loved the idea."
And there was only one place that was ever seriously on the list: Italy. Mr. Washington, Mr. Fuqua said, goes every summer and has since his kids were babies. He loves the culture, the people, the food. He even speaks some Italian.
"He just feels right there," Mr. Fuqua said.
And for Mr. Fuqua, it was the stuff of filmmaking dreams to get to shoot in Cinecittà Studios in Rome and bump up against cinema history walking where Fellini and so many other greats have before him. In Naples, they found an authentically 1970s New York grittiness that required little to no production design for a pivotal showdown. And on the Amalfi coast, they stumbled on the small village of their, and McCall's, fantasies in the picturesque Atrani.
It's the kind of place you'd believe someone like McCall (or anyone really) might feel immediately tied to and protective of, which is what happens in "Equalizer 3," which opened in theaters nationwide Sept. 1. The difference is McCall is more uniquely suited to take on the Camorra. Single-handedly, of course.
"When we went to that small town, we knew that was the place," Mr. Fuqua said. "The people were so beautiful, we were sitting around and they would just bring us coffee and espresso. We didn't even ask for it. Or big giant lemons because it was so hot. You fall in love with the people in a town like that."
The only complaint, which isn't even really a complaint, was about the steps. One of the jewels of Atrani is a medieval church perched on the mountainside high above the beach that they decided would be perfect for an important scene between McCall and Dakota Fanning's CIA analyst. But the only way to get there is to climb up over 700 steps.
It wasn't a pleasant journey with all the equipment necessary to shoot a scene, but it was a good reminder of purpose for Mr. Fuqua and his cinematographer, three-time Oscar winner Robert Richardson. They wanted to show a real place, not a vacation destination.
"It's not a travelogue," Mr. Fuqua said. "It's beautiful in the Mediterranean, but for the people who live there it's real life. The fisherman live off what they catch. They live in small houses. They walk up those steps every day."
The film brings together a core team with decades of history, including producers Todd Black and Jason Blumenthal. In addition to the "Equalizer" films Mr. Fuqua directed Mr. Washington in "Training Day," which would win him his first lead actor Oscar, as well as in the recent remake of "The Magnificent Seven."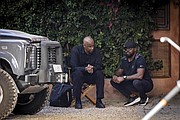 And Mr. Black has produced all of the films Mr. Washington has directed as well as several others. It was Mr. Washington who introduced Mr. Black and Mr. Fuqua for the first "Equalizer", which all assumed would just be one film, not a franchise.
"You can't think about franchises, or awards, when you're making a movie. If you're making a movie to win an award, or even to get nominated, or have a franchise, you're dead in the water going in probably," Mr. Black said. "Not 100% of the time, but you shouldn't think that way."
Instead, they took it one script at a time and "let the audience decide." The audience, it seemed, liked seeing Mr. Washington as McCall more than once. Both the first and second film made over $190 million each against production budgets that didn't exceed $65 million and Sony was interested in a third. It helped also that Mr. Black and Mr. Fuqua had become friends, with the priceless trust that comes along with it. Both know that on their films, everything will be safe and controlled, whether that's handling an unexpected fan situation for their star or making sure that it's not too dangerous to shoot in Naples at night.
"We've never had an incident at our movies because we are so vigilant," Mr. Black said. "And Antoine really protects actors."
Now Mr. Black and Mr. Fuqua have found themselves in the unusual situation of having to be the primary voices promoting "Equalizer 3" in lieu of their movie stars, who along with Hollywood writers, are deep into a long strike. But while some films released without the help of a star's late-night anecdotes and red carpet appearances have faltered at the box office over the past month, Mr. Black feels confident in "Equalizer 3."
"I have other movies coming out that definitely need my actors to promote them, but everyone knows Denzel Washington is the 'Equalizer,'" Mr. Black said. "We're very, very confident, thanks to Antoine for making a gorgeous film that works and that audiences love so far. We're in really good shape."
Both just mostly miss having Washington by their side for the press tour. The 68-year-old star, Mr. Black said, is much "mellower" now than years ago and is fun to do publicity with. Mr. Fuqua also observed that McCall in "Equalizer 3" might even mirror a bit where Mr. Washington is in his life too. Both are a little more quiet and a little more patient.
"He'll call me and Todd at 4 in the morning to look at the sunrise," Mr. Fuqua said. "That wasn't Denzel before. It's nice to see him really stopping and appreciating life."