Filmmaker finds his passion while fighting for his life
Kimberly Fields | 9/7/2023, 6 p.m.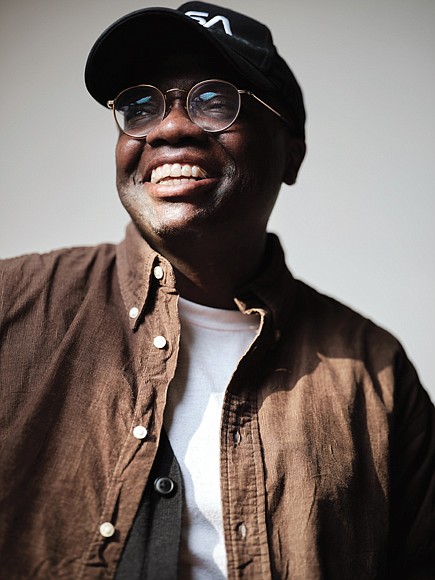 Nile Price uncovered his passion for film from a hospital bed.
"I had already found peace within myself at 12 years old that if I didn't make it to see 13 or if I didn't make it to see 16, I was at peace with the life that I did have," Mr. Price said.
At birth, Mr. Price was diagnosed with sickle cell anemia, also called sickle cell disease. According to the Sickle Cell Disease Association of America, sickle cell anemia is an inherited blood disorder that affects red blood cells. Sometimes these red blood cells become sickle-shaped (crescent shaped) and have difficulty passing through small blood vessels. When sickle-shaped cells block small blood vessels, less blood can reach that part of the body.
As a child, Mr. Price spent more time in the hospital than out as he received treatment for his illness. He was unable to attend school with his classmates as often as he liked at Ratcliffe Elementary School and Wilder Middle School. An endless supply of movies to watch supplied by the Child Life Department of the hospital helped pass the time.
"I remember watching TNT one time and they were playing 'Gladiator'," says Mr. Price, 27. "I was like, 'Oh my God, what is this'? This is amazing! I was telling my mom, 'Look, his wardrobe is getting darker as he gets crazier. It's ridiculous!"
Mr. Price took notice to more than just the story line, but production also. It would be after his recovery that he revisited his interest in filmmaking
In 2009, Mr. Price was cured of sickle cell disease. He received a bone marrow transplant from a matched donor, communicated with her in writing for one year, and met Laura Kulbert, his donor, the following year.
"I was told that to be 100% cured, my donor would need to be of the same race," Mr. Price said.
Yet, Ms. Kulbert, is white.
"It wasn't until I finally met Aunt Laura in person that I learned that there was a 5% chance window that this was even possible."
Mr. Price attended Douglas Freeman High School and, at this point, had lived most of his childhood believing that he would be an attorney. It took one elective to change his mind. Preparing for his senior year, Mr. Price took a photography class thinking it would be an easy A. It turned out to be more than an easy A.
He became a part of the school's morning show during his senior year and began produc- ing football highlights as well. This passion stayed with him as he began college at Norfolk State University.
Mr. Price currently is a Virginia Museum of fine Arts Cy Twombly Fellow and a senior at New York University Tisch School of the Arts, where he will graduate with a master's of fine arts in film directing in May 2024.
Mr. Price's interest in movies also led to the production of his film, "For the Moon." It's about a young Ronald McNair, the astronaut who died on the space shuttle Challenger in 1986. In the film, a younger Mr. McNair refuses to leave a library for white people only without the books he desires.
"I love history and I love reading about people," Mr. Price said. "I think what makes a good biopic a good biopic is when you have a great turning point. (Mr. McNair) has so many, but as a child to do that, I saw a lot of agency, fearlessness, and that is something that I wanted to showcase."
Audiences can view "For the Moon" at the Afrikana Film Festival on Sept. 16. Please visit www.afrikanafilmfestival.org for more information.