Armstrong whomps John Marshall 54-0
Anthony Allen Jr., A.J. Byrd are exciting duo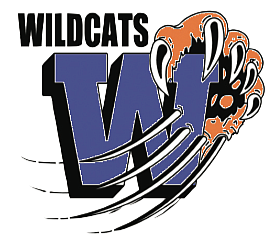 Life is good these days on Cool Lane in Richmond's East End.
The Armstrong High School Wildcats are 3-0 after a 54-0 win over visiting John Marshall High School and looking to continue the domination this Friday against 0-3 Goochland.
"It's a great feeling," said Armstrong third- season Coach Jeremy Pruitt.
The AHS-Goochland game will be at 7 p.m. under the lights and on the artificial turf at Virginia State University's Rogers Stadium. Rogers is the Wildcats' home away from home.
It's fitting that Coach Pruitt is a former VSU linebacker and that VSU and Armstrong have the same colors, blue and orange.
Armstrong played its region playoff game against Caroline last year at Rogers.
"A perk of being an alumnus," Coach Pruitt said.
In quarterback Anthony Allen Jr. and receiver A.J. Byrd, the 'Cats may have the most exciting combination since peanut butter and jelly.
The seniors were at their best against crosstown rival John Marshall.
Allen, wearing jersey No. 1, passed for 228 yards and four touchdowns.
Byrd, No. 5 on the program, had four receptions for 111 yards and three TDs.
"They've been doing that for two years," Coach Pruitt said. "And the good thing is that you can't double (cover) A.J. because we have other speeders running routes, too."
Jah'kei Chavis added two catches for another 91 yards on Allen's spirals.
Summing up the convincing win over the Justices, Coach Pruitt was clear.
"We had a great day on offense and threw a shutout on defense," he said. "Our de- fensive goal each week is to throw a
shutout (allowing no points.)"
He calls his defense "The Zero Gang." Armstrong defeated McKinley Tech of Wash-
ington, D.C., 40-0, and Petersburg, 21-8, before thrashing JM. The Wildcats have a 115-8 accu- mulative edge after three outings.
The momentum favors the Wildcats. The team went 2-8 in his first season coaching and then 4-6 a year ago.
Coach Pruitt doesn't predict this season's win- loss record other than saying "we hope to go 1-0 each week."
Following the win over JM, the 'Cats were back on the practice field Saturday morning at 9:30.
Armstrong plays in Class 2, the second smallest of the Virginia High School League's six classifications.
Gone from the schedule are suburban heavyweights from Highland Springs, Varina and Hanover.
There is no game on the 'Cats schedule they can't win. After Goochland comes a home game against 0-3 Manassas Park.
Again, Coach Pruitt was clear.
"We should do fine if we do what we have to do."