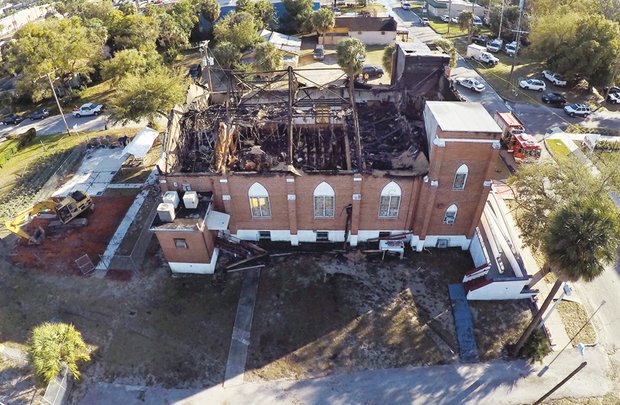 The shell of the burned out New Salem Missionary Baptist Church in Tampa, Fla., remains standing after being heavily damaged by an early morning fire Feb. 2. The church, led by Dr. Henry J. Lyons, has faced recent financial difficulty.
Stories this photo appears in:

Tampa firefighters battled a blaze at a church led by controversial pastor Dr. Henry J. Lyons, former head of the 7.5 million-member National Baptist Convention.