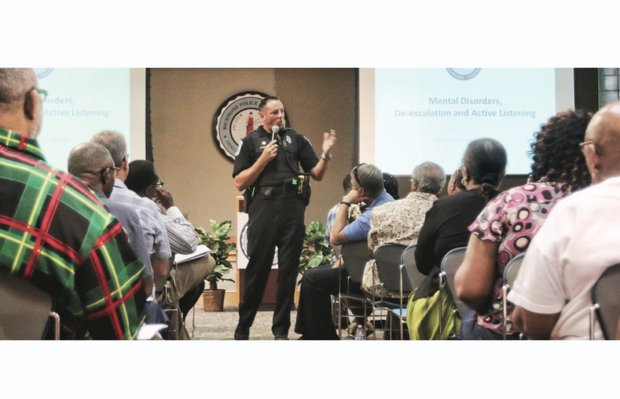 Richmond Police Officer Dean Waite talks about security to faith leaders Saturday at the Places of Worship Safety & Awareness Forum. About 200 people attended. Location: Richmond Police Academy next to the campus of Virginia Union University.
Stories this photo appears in:

Richmond area faith leaders and congregation members are on heightened alert following the mass killing of nine worshippers at a historic Charleston, S.C., church last week and a frightening incident that followed at a church in South Richmond.