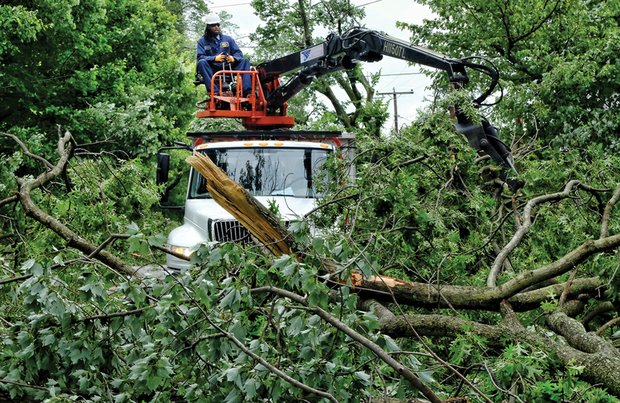 Cleanup is still underway after the June 16 storm. Here a city worker uses heavy machinery to pick up a mass of fallen limbs on Claremont Avenue. More than 900 city trees were toppled during the event, and some were weakened enough to fall days later.
Stories this photo appears in:

Rosie Lee Woods, like dozens of city residents, has a reminder of the powerful storm that roared through the city June 16, knocking out power, felling trees and creating havoc. She can look out at the remains of the giant oak that stood in front of her North Side home, one of hundreds of city-owned trees toppled by the storm. Fortunately, her home didn't suffer a scratch as the tree fell parallel to the street. After the storm, city workers came to the 3500 block of Hazelhurst Avenue and removed the massive branches that blocked the street, she said.