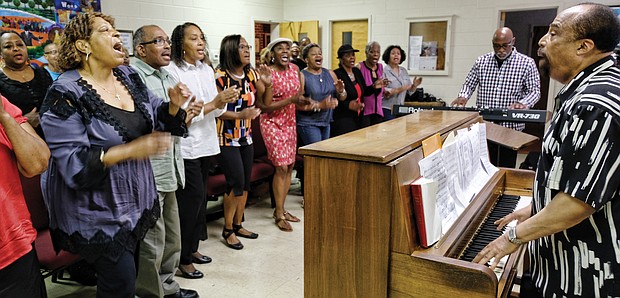 Larry Bland rehearses with choir members last Saturday at Second Baptist Church to get ready for the 11 a.m. worship service Sunday, Sept. 30, at St. Peter Baptist Church in Henrico County.
Stories this photo appears in:
Larry Bland, director of The Volunteer Choir, is calling it quits as group reaches 50th anniversary
A local gospel music group that has been generating sounds of joy and inspiration for 50 years could soon be no more. Larry Bland & The Volunteer Choir is scheduled to make three appearances this year to mark its golden anniversary milestone, and then Mr. Bland said he will retire as the group's director and chief organizer.