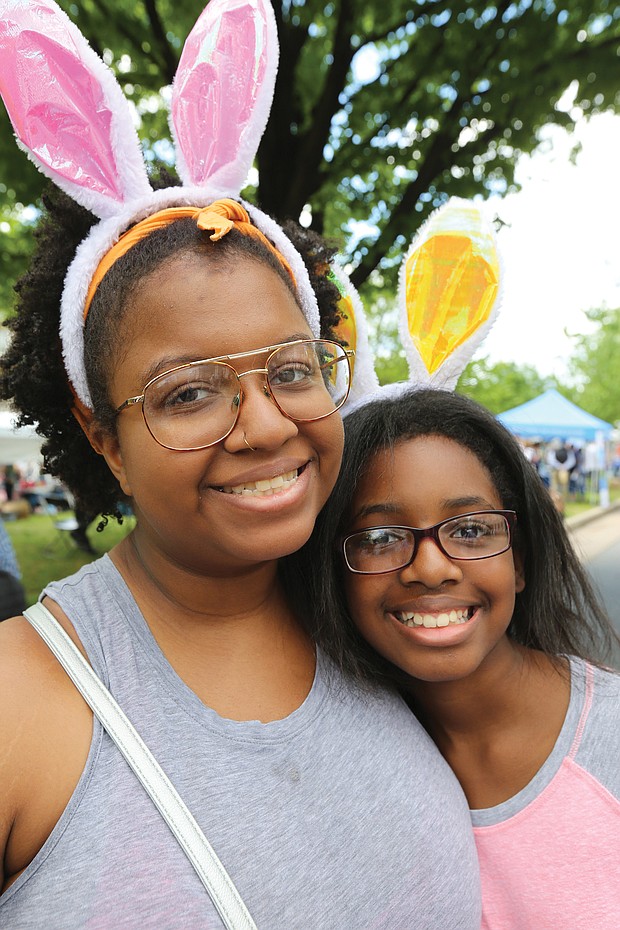 Thousands of people, including the Easter Bunny, stroll along Monument Avenue for what may be the final edition of Easter on Parade. Ogechi Mbagwu, 21, and her sister, Nasreen Mbagwu, 11, of Damascus, Md., show off the rabbit ears they donned for the Monument Avenue event.
Stories this photo appears in:

Sunday might have been the final edition of Easter on Parade — at least as an organized event. Thousands of people turned out to stroll along four blocks of Monument Avenue on Easter afternoon, some in holiday finery and others with costumed pets. It's a tradition that dates back at least 50 years and has been under the aegis of city-supported groups for at least 30 years.