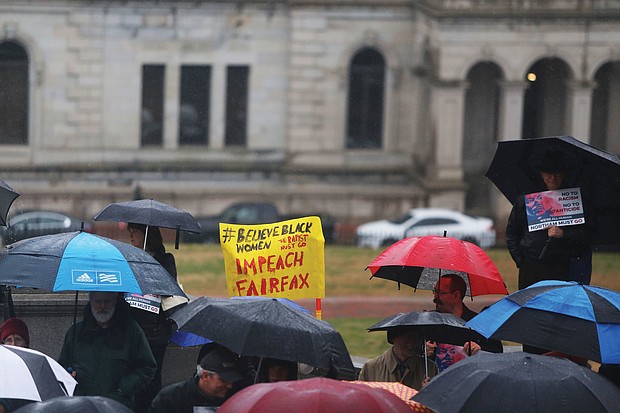 Protesters from around the state converge Saturday on the Capitol continuing their call for the resignation of Gov. Ralph S. Northam. One sign also called for Lt. Gov. Justin E. Fairfax's impeachment.
Stories this photo appears in:

With his political career in tatters, embattled Democratic Lt. Gov. Justin E. Fairfax took a stand against his critics in the final moments of the 2019 General Assembly session.