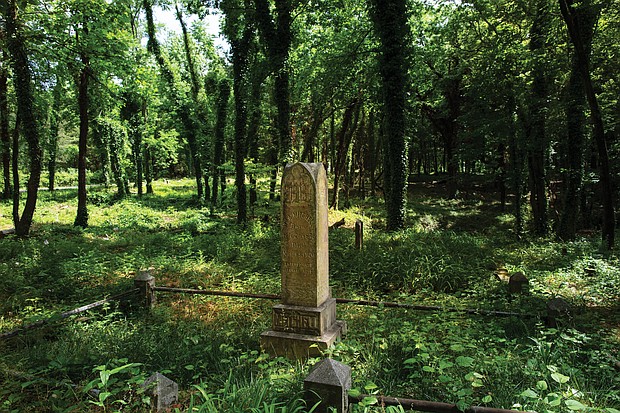 The photo shows the condition of the gravesite of noted newspaperman John Mitchell Jr. in May 2018.
Stories this photo appears in:

Years of taxpayer money has kept Confederate cemeteries in pristine condition. Can there be true equity for historic African-American burial grounds?
On most Saturdays since 2013, volunteers have met at East End Cemetery in Henrico County to hack away at the vines and weeds that have choked gravesites there for decades.