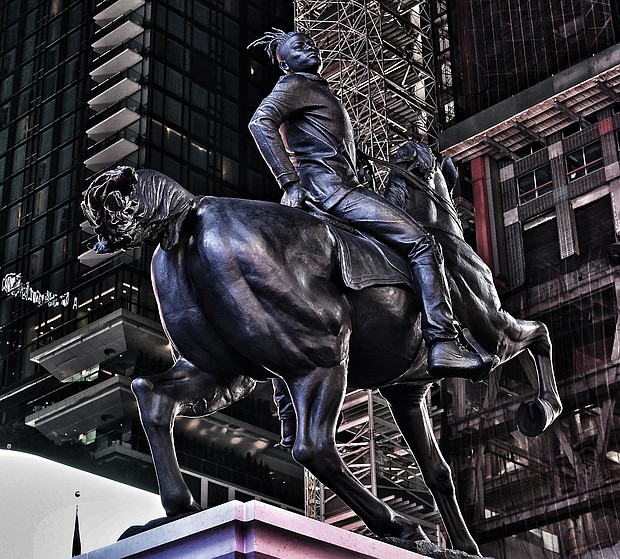 Kehinde Wiley's statue, "Rumors of War," is 27 feet tall and took three years from conception to unveiling last Friday in New York's Times Square. The statue will be moved in December to its permanent home in Richmond outside the Virginia Museum of Fine Arts on Arthur Ashe Boulevard.
Stories this photo appears in:

Artist Kehinde Wiley unveiled his biggest work ever last Friday — a massive bronze statue of a young African-American man in urban streetwear sitting astride a galloping horse. Called "Rumors of War," it flips the script on traditional statues in Richmond and through-out the South commemorating white generals.